Hurricane risk: millions of coastal homes could face major damage
A new report predicts close to 32 million houses could be affected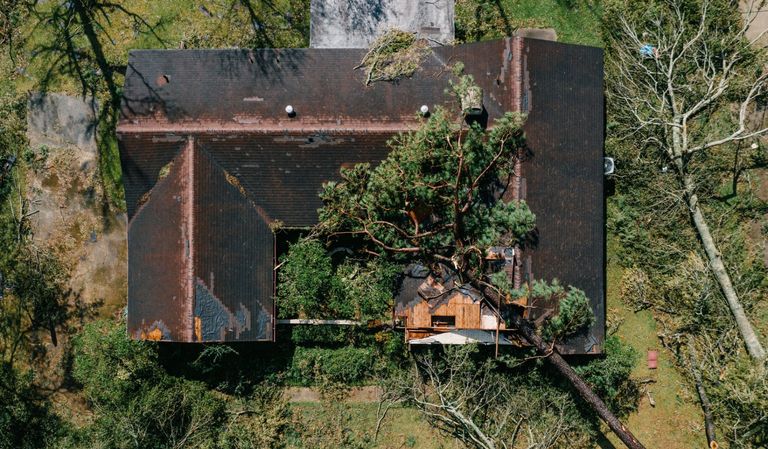 (Image credit: Bloomberg Creative/Getty Images)
A new weather report spells out bad news for Atlantic and Gulf coast homeowners as hurricane season picks up.
As climate change begins to have a noticeable impact on weather patterns, over 32 million U.S. homes are potentially at risk of sustaining hurricane wind damage, according a report released by data analysts CoreLogic Inc. 
The report was the first to measure the possible impact of wind damage and the findings will worry home owners in affected areas.
---
More from woman&home:
• The best air purifiers for all budgets 
• The best scented candles for a fresh-smelling home
• The best induction pans you need in the kitchen
---
Properties could also sustain close to $1.9 trillion storm surge damage during the Atlantic hurricane season, which officially began on June 1. Previously Core Logic Inc have only considered the financial effects of storm surges, but now say hurricane damage could be much worse. 
"As hurricanes grow stronger, property losses will continue to mount and the insurance industry will see increased financial implications," the report said.
The research group also noticed there has been an increase in rainfall in the decades since the 1980s and the trend shows no signs of slowing down.
"As climate change continues to reshape the way storms behave, the risk in these hurricane-prone areas will continue to increase," the report warns.
Population shift is also playing a part, as more people move out of expensive metropolitan areas to more affordable coastal areas. The rise in remote working, accelerated by the pandemic, has also boosted this trend. Home owners may enjoy their sea view and will think they're saving money, but coastal homes tend to be more prone to hurricane damage and costs can add up over time. If hurricanes continue to increase, those costs could prove significant.
After learning the Farmer's Almanac's had a dismal prediction for the summer, plus the once-in-17-years swarm of cicadas, it almost comes as no surprise that this year's weather isn't shaping up to our summer dreams. If you live in affected area, check your insurance to make sure it covers wind damage and reinforce your hurricane proofing.
Rylee is a digital news writer for woman&home and My Imperfect Life. She covers everything from beauty and fashion trends to celebrity and entertainment news.