CAST bespoke jewellery making kit: Creating your own fine jewellery just got a whole lot easier
On the hunt for a new hobby? CAST's bespoke jewellery making kit is ticking all our boxes.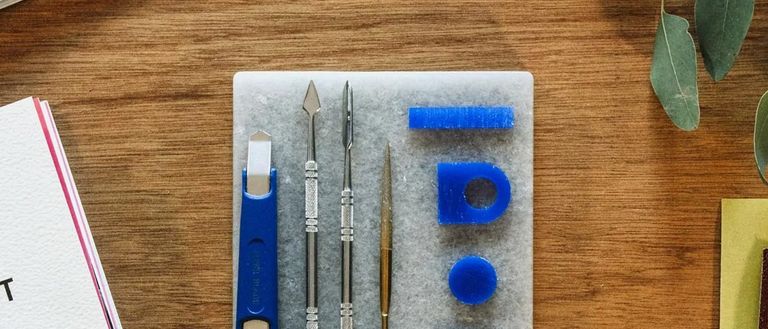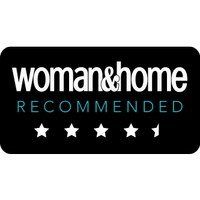 (Image credit: CAST)
CAST's kits may be pricey, but they'll keep you occupied for hours on end. Plan your design in advance or go with the flow – it's up to you.
Reasons to buy
+

Freedom to create completely bespoke designs

+

Choice of different metal finishes
Reasons to avoid
-

Casting costs add up quickly
If ever there was a year to try your hand at a new hobby, it's 2020. Cancelled plans and more time spent indoors has seen even the most hobby-averse among us take up new activities.
Anything that can get us away from our screens and invoke a sense of calm to our days has gained traction; running, baking, craft skills and gardening all saw a huge upturn in interest, with all the related supplies more in-demand than ever. One such example was the hunt for jewellery making kits – both practical and creative, these hopeful little craft sets offered something tangible to focus on and work with for a few hours' respite. And even post lockdown, their popularity has endured.
A great example of this kind of specialist craft kit comes from CAST, a jewellery making company founded in 2016, which specialises in a process called lost-wax casting. While these wax-based kits might be relatively new to the market (and the majority of the population), the actual method of making dates back more than 6,000 years.
What is lost-wax casting? Well, it's a process of jewellery making that works by encasing a carved wax shape in heat-resistant plaster to make a perfect mould, which can then be filled with molten metal to replicate the shape/ design. It's a very precise process, with every little detail of the wax captured in 3D. For CAST, this process remains close to the brand's northern roots, with all metal casting and manufacturing carried out in Sheffield.
As a jewellery making kit, this offers a more thoughtful approach than some other kits on the market. It's not simply a case of following a pattern to string pre-selected beads onto a cord; the CAST Bespoke Jewellery Making Kit offers a truly bespoke process and outcome, to create a piece of jewellery with longevity.
Cast Bespoke Jewellery making kit specifications
Starting price point: £29
Collection size: 1
Materials: Wax (moulds for lost casting)
Specialist tools included? Yes
VIEW NOW: CAST Bespoke Jewellery Making Kit
How much do CAST jewellery making kits cost?
Prices start at just £29 for the bespoke jewellery making kit, but rise steeply when you add the cost of casting into the mix. Casting costs an additional £60 for the classic package (rings or pendants weighing up to 1.5g in wax) and £80 for the statement (heavier rings and pendants weighing up to 3g). Double earring or cufflink pieces are an extra £95.
Made a mistake? No problem! CAST knows practice makes perfect, which is why its wax refills start from just 50p. An extra freepost envelope (to send your design for processing), protective tin and sandpaper costs £2.50.
What's included?
Packaged in a smart, slide-out box, CAST's Bespoke Jewellery Making Kit is neat and comprehensive. Everything you need to make your bespoke piece is included. What exactly does that look like? You'll find…
A unique registration code for access to design guides and online tutorials
A handy guide book to explain the process
Carving knife: for carving and shaping your wax, as well as adding texture
Two shaping tools
Needle file: for adding detail and engraving
Four pieces of wax: circle, square, ring and bar designed for different outcomes and styles of jewellery
Rough and smooth sandpaper
Storage box and freepost envelope to send your creation back to the brand for casting
Crafting process
When you receive your kit – and before you begin – you'll need to register online using the code on the first page of your guide book. This unlocks a series of how-to and guidance videos that are designed to talk you through the process, and get you started on your design/ craft project.
Once you've got an understanding of how the kit, and the different tools work, it's over to you. The beauty of this set is that there's no one way to use it, so you can play around with different shapes and textures depending on your tastes. If you're excited to get going, but short on inspiration, take a look at the Makers Table section of CAST's website for handy design hacks, or scroll through their Instagram to see what other budding jewellers have created.
When you've settled on your approach, you can get started. We found that the carving was a little tricky to get the hang of at first, but once you get into the swing of things it'll feel like second nature. Our advice would be to go slowly; the casting part of the process is expensive, so you want the resulting piece to be something you're really excited to wear. That said, don't take it all too seriously – it's still meant to be fun.
When you're happy with your piece – be that a pendant or a ring – complete the online form before popping your wax in the return tin, and then the freepost envelope. This is the point that you can specify which ring size, metal and finish you would like.
Once received at CAST HQ, the blue wax shape you've carved is transformed into a beautiful piece of jewellery using the lost-wax casting process. Delivery times may vary, but expect your totally unique jewellery design to land on your doorstep within a month of sending.
READ MORE:
Additional details
If you want to take the process up to the next level, and get more people involved, CAST is available for events including corporate team-building and hen parties. Social distancing restrictions mean events are slightly different at the moment, so get in touch via email if you have any questions.
In the meantime, join founders James and Luke on Facebook Live, Instagram TV and YouTube Live for top tips, tricks and hacks to make the most of your kit.
Summing up...CAST bespoke jewellery making kit
It feels like the possibilities are endless with CAST; the kit really gives you a genuine opportunity to explore your creative side and get something tangible and longlasting at the end of the process. We think it's the perfect way to while away an afternoon in a creative way.
Jess Beech is an experienced fashion and beauty editor, with more than eight years experience in the publishing industry. She has written for woman&home, GoodtoKnow, Now, Woman, Woman's Weekly, Woman's Own and Chat, and is currently Deputy Fashion & Beauty Editor at Future PLC.
She caught the magazine bug during a stint as Fashion Editor of her university newspaper alongside her English degree, and hasn't looked back since. As for the fashion bug, that came as part and parcel of growing up in the 90s, but the less said about that the better!
Jess' average day in the office is spent researching the latest fashion trends, chatting to industry tastemakers and scouring the internet to bring you this season's must-buy pieces - as well as advice on how to wear them. Weekends are equally fashion-focused, and Jess has been known to visit no less than five Zara stores in a single day in search of the perfect occasion dress.
The only thing that comes close to a buzz of finally tracking down that much-coveted dress is the joy of discovering a new beauty wonder product or hero ingredient. A beauty obsessive, Jess has tried everything from cryotherapy to chemical peels (minus the Samantha in Sex and The City-worthy redness) and interviewed experts including Jo Malone and Trinny Woodall.