Walking 10,000 steps daily is easy if you do these 3 simple things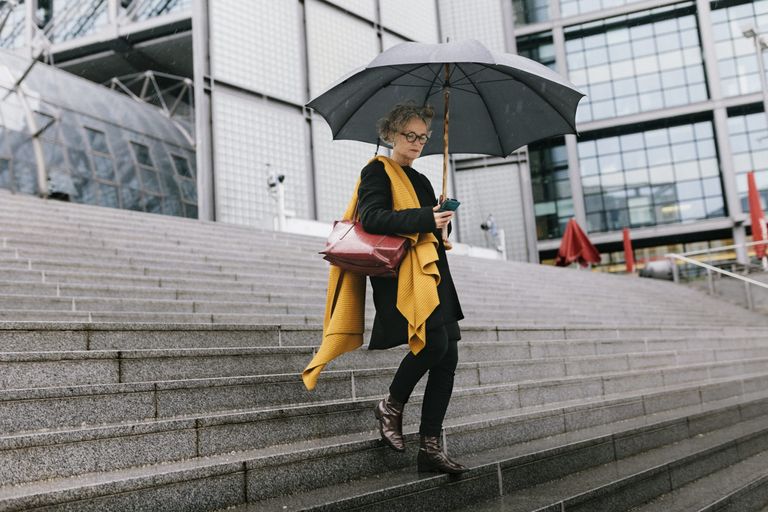 (Image credit: Getty)
The government recommends at least 150 minutes of moderate intensity exercise per week – with brisk walking listed as one way to achieve this – in order to maintain overall health and reduce the risk of major diseases such as type II diabetes.
But according to a recent survey* Brits are falling short of the above figure, spending an average of just 14 minutes' a day on moderate physical activity, while further research** showed that 71 per cent of Brits don't reach 10000 steps a day on average – a figure which is generally accepted as the optimum for our health – despite 61 per cent saying they thought that this was an achievable goal.
If you're keen to step things up when it comes to your overall daily step count, try one the tips below and you should easily hit 10000 steps...
How to walk at least 10000 steps every day
Up your incidental exercise
Incidental exercise refers to any small movements you make in the course of going about your day-to-day activities. This includes everything from climbing a flight of stairs to doing a spot of housework. Surprisingly, these small movements can have a big impact on your health. As an example, researchers at Queen's University in Canada found that incidental exercise provided a boost to cardiovascular fitness. Try the tips below to give it a go:
Swap your shop: Instead of doing an online shop, head out and get walking through the aisles. You'll be surprised how many steps you can clock up starting at fresh veg and ending up in freezer food.
Work out at work or home: 'Try to get up every 30 minutes or so and walk about. If you're struggling to do so, try my water method – it's why I call water a "movement enabler",' says Kerrie-Anne Bradley pilates teacher and founder of Pilates at You Desk (PAYD). 'Instead of having a large bottle of water to last the whole day, keep a smaller glass and, every time it's empty, walk to the kitchen and fill it up. That way you'll stay hydrated and mobile.'
Or why not take your meetings al fresco rather than sitting in a stuffy room? You may even get some idea-inspiration from the environment around you.
Maximise your commute or regular journey: If you take the bus, train or Tube into work or town, hop off one stop early and walk the last leg of your journey. Or if you're driving, find a spot that's a 10-minute walk away from your destination.
MORE:Neuroscientist reveals why walking can have an even bigger impact on your wellbeing than you thought
Try a walking app
Some smartphones will have built in health trackers, which include a daily step count feature. But we think it still be may be worth installing other walking-focused apps to keep you motivated.
Strava (free iOS/Android) is a social fitness network that gives you the chance to compete with other local walkers to improve your ranking, or track your own progress and get notified when you clock a personal best.
Or why not try PaceDJ (free iOS/Android)? This app cleverly scans your music library to organise your tunes by beats per minute (120bpm is supposed to be the optimum to get your walking further and faster), so you choose the walking speed and get powered along by perfectly paced tracks.
Join Cancer Research UK's Walk All Over Cancer challenge
Leading cancer charity Cancer Research UK is challenging people to walk 10,000 steps a day throughout March and raise money for life-saving research along the way. Sign up here, and by the end of the month you could have covered a staggering 150 miles (based on the average person's stride, 10,000 steps is around five miles/8km) – that's roughly the distance from London to Manchester!
These three things are very simple, but if you try them, achieving that 10000 steps daily should be easily achievable. Good luck, happy stepping!
*ComRes**Perkbox