Spanx launch new figure-flattering black trousers that are nothing short of magical
We'll take seven pairs, one for every day of the week!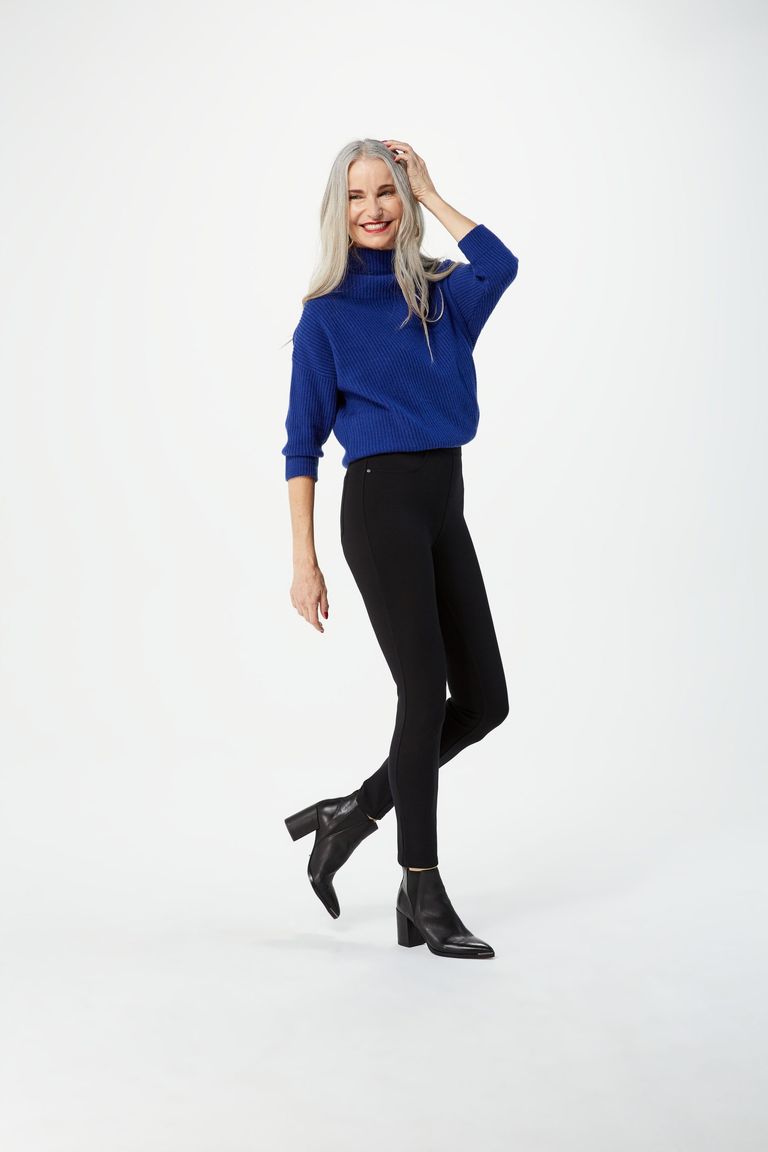 The makers of the world's best leggings have done it again! If you've ever wanted to take the miraculous suck-you-in properties of Spanx underwear and channel it into a trouser – you're in luck! Fresh from the states, these new ponte pants have finally landed in the UK...
Spanx have launched their new ponte trousers in the UK and women everywhere should be excited. Why? Well, these gorgeously fitted black-trousers-cum-leggings are the equivalent of the little black dress - except these are actually more useful because they're perfect for all occasions, not just fancy ones. And like the classic and timeless LBD, Spanx's new LBPs (Little Black Ponte) also look set to become a wardrobe essential for many of us.
If you're not familiar with ponte pants, they're a hybrid of leggings, jeans and trousers, taking the key qualities of each style. And Spanx's black trousers version of these are particularly good because not only are they easy to get on, they're a flattering ankle length, and of course, being Spanx, they also have a tummy shaping panel.
And if there's a brand we trust to make a tummy shaping panel and give us the silhouette we desire – it's Spanx. Adored by celebrities worldwide, the brand was actually created after founder Sara Blakely was getting ready for a party when she realised she didn't have the right underwear to provide a smooth look under white trousers. Armed with scissors, she cut the feet off her control top tights and the SPANX revolution began!
Whilst you won't need to do any crafting to these black trousers to have the right silhouette, at £96, these miracle working control leggings don't come cheap. But we think they've definitely got wardrobe mileage. If you're tempted and also think they're worth the investment then head to Selfridges to get your hands on a pair, where you can see the full Spanx trouser collection.
So whether you need to dress up for a fancy dinner, a sophisticated brunch with friends, a casual outfit to run errands in, or you have an important presentation at work - Spanx's black trousers could be the new best friend that always has your back (and your front for that matter!)