Could your pet be a Joules model? They're running a competition looking for pretty pooches and the prize is pretty great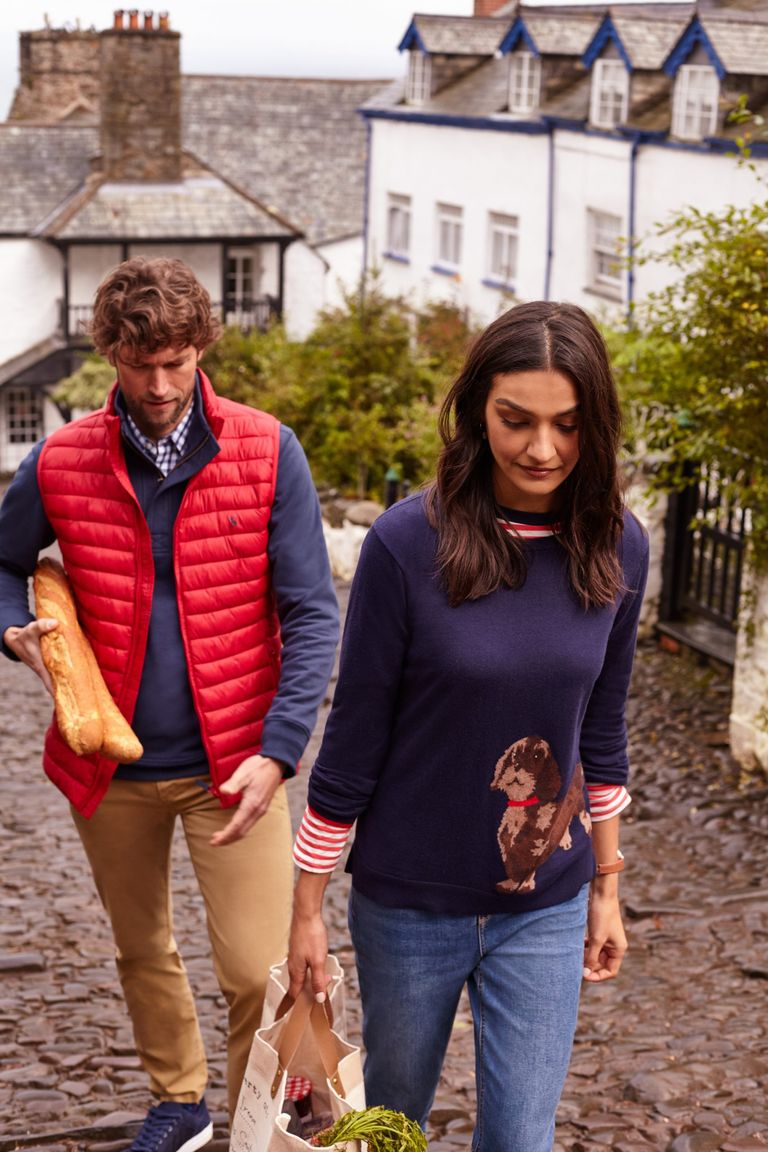 Always coming up with wonderful ideas, British brand Joules is now looking for a pet model.
During these uncertain times, we're all looking for a little pick-me-up and something to cheer us up and distract ourselves a bit.
There are few things that are as heartwarming and loving as pets. Be it a turtle, a bunny, a horse, a duck, having a pet to keep you company during lockdown is such a relief and a comfort. Even if you aren't lucky enough to have an animal around for any reason, scrolling through cute videos of them playing and doing the most adorable things can also be quite relaxing and distracting, just something to unwind and get your mind out of all the problems.
Thinking about how important these buddies are, Joules is running a competition for their customer's pets.
How can you enter Joules pet competition?
All you need to do is post a photo of your lovely friend with the hashtag #joulespickmypet until 31st of May.
Besides having your little (or big) friend's as the new star of the cute Intarsia jumper, the winner will also get a generous £500 gift card. The lucky winner will be announced by 18th June.
And if you want to check out the competition, Joules have already posted some of their fave entries on their Instagram.
While you still haven't got your pet's pic on your jumper (for now!) you can get Joules' best-loved jumper featuring a cute Dachshund this season.
SHOP NOW: Jumper, £59.95, Joules
As you've got more than a month, you can start prepping and testing your pet's best angles and poses and master them by the end of the month.
We can't wait to check how many lovely pictures will be tagged and how adorable Joule's new pet model will be...
Manuela has worked for Woman & Home since June 2019, when she joined as a Freelance Fashion Assistant to help compile the magazine's shopping pages and to write on-trend, fashion-focussed features for the web. She has worked in the high street and luxury markets for brands including Woman, Woman's Own, Woman's Weekly, Chat and MailOnline as well as Woman & Home.
Manuela is fluent in two languages and describes herself as a 'Brazilian in London'. She currently writes celebrity-driven fashion content for the Fashion Finder section at MailOnline.