This £8 shower gel outsells every other body product in Waitrose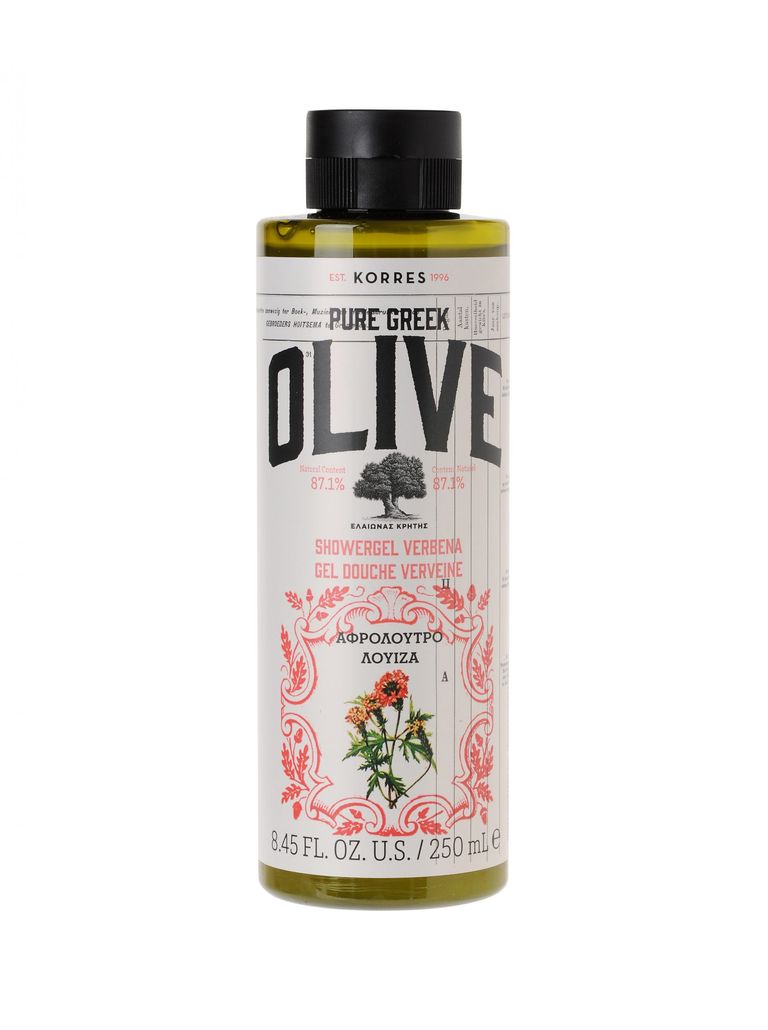 What would you snap up on a shopping trip to Waitrose?
The store is known for its festive Heston range, exhaustive selection of regional cheese and eminently pleasant ambience (as supermarkets go) but if you've ever wondered into the Health & Beauty aisle you might have spotted something else worth popping in your basket – seriously desirable beauty brands not often found on your weekly food shop.
One such brand, which it has been revealed is the biggest selling bath and body range in Waitrose, is cult Beauty Editor's favourite, Korres.
MORE: Boots launch affordable skincare range starting at just £2.50
The chic Greek range outsells every other bath & body collection in the store, and it has also been revealed that the new Ginger Lime Shower Gel, which launched July 1st, is the number one selling product. So, why is this lovely albeit boutique range outselling all the big boys?
To me, the reason is clear, there is a total deficit of gorgeous, but not astronomically priced things to wash with. Cheap and foamy neon gels, yes; gorgeous yet extortionate bath oils you only bring yourself to use once a year, there are plenty of those.
But lovely beautifully scented shower gels that look chic in your shower but ring in under the £10 mark? It's slim pickings out there.
Korres products, however ,tick all the boxes being both glamorous and exotic, made with lots of lovely botanicals (the Ginger Lime is 87.3% natural) but at a price that means you can use them guilt-free every day.
They create seasonal specials, which are invariably beautifully fragrant and often reminiscent of summer holidays (just what you need at 6am on a grey Monday in London) My personal favourite is the new Pure Greek Olive Collection, made with nourishing cold-pressed olive leave extract from Crete – tasty!
As woman&home's Beauty Channel Editor, Fiona Mckim has tried more beauty products than she's had hot dinners and nothing makes her happier than raving about a brilliant find on womanandhome.com or her instagram grid (@fionamckim if you like hair experiments and cute shih-tzus)

Fiona joined woman&home as Assistant Beauty Editor in 2013, working under industry legend Jo GB, who taught her everything she needed to know (clue: learn about ingredients and employ extreme cynicism).
In a previous life, Fiona studied journalism back home in bonnie Scotland and honed her skills as a features writer at publications including Junior and Prima Baby, with a brief and terrifying stint on the showbiz pages of a tabloid newspaper in between. She's a skincare fanatic who can't resist adding an extra step to her routine, adores fragrance, has fun with makeup and never turns down the chance to test a new hair tool. Basically, she loves it all.

When not slathering herself in self tan or peering at a tiny ingredients list on a moisturiser, you'll probably find Fiona enjoying something to do with food - cooking it, eating it, cajoling her friends into trekking across London to try a hyped pop-up in a dirty car park.
Come to think of it, the hot dinners and beauty products are probably about even.