I can't believe this new candle collection isn't crazy expensive (and it's 30% off for Azurina Black Friday)
Fancy candles at democratic prices - it's a shopping miracle!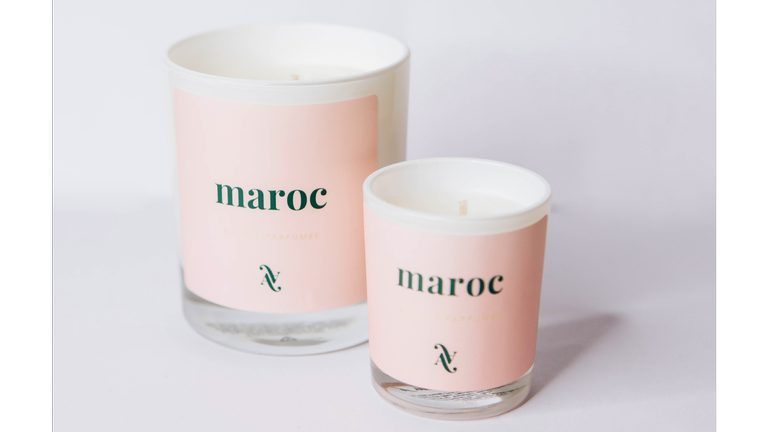 (Image credit: Azurina)
Can we have a moment of honesty about candles please? And I'll caveat this by saying I absolutely love posh candles and hope they never change, but here's the thing: When you get that uber-spendy candle home, light the wick and allow the fragrance to fill the atmosphere, what's really happening on a basic level is you are in fact (sorry!) burning money.
Hey, it's ok. Candles are an indulgent treat and a true mood-booster and there's nothing wrong with that. But if there is one thing that makes me happier than an ultra fancy candle it's a candle that looks and smells like an unreasonable financial decision but is in fact far more affordable than it's appearance lets on. Enter Azurina, specifically Azurina Black Friday.
This accessories brand is offering 30% off everything this weekend which makes their new collection of eight beautiful candles even more appealing. Because let me tell you something, these babies smell ruinously expensive. Which, considering their post-discount prices, a very reasonable £8.75 for 75g or £17.50 for 220g, is quite something.
Each candle is hand poured in the UK from soy wax, with fragrances inspired by travel. They have fun, singular names, unique scents and they look the absolute business. But you probably know that already from the pictures.
Ready to feel the (surprisingly affordable) burn?
View the deal below...
Khus Khus Candle £25 £17.50 (save £7.50) | Azurina Cute name, sexy smell. They describe it as fit man in a bottle, which I'd say is pretty accurate - a clean fit man that is. A little bit bracing, a little bit peppery. Yum.
Noel Noel Candle £25 £17.50 (save £7.50) | Azurina Everyone loves a Christmas candle and this one packs in all the good festive stuff - a bit of candied forest fruit, a suggestion of smoky fire and a piney fresh top.
Sinner Candle £25 £17 (save £7.50) |Azurina Not as debauched as the name suggests, this is a sweet, romantic fragrance with juicy mandarin and a warming sandalwood base. One for cosy nights in with the one you love (which could very well be you FYI)

If you're in the market for a lovely and reasonably priced gift it's well worth having a little browse at the rest of Azurina's wares too - think timeless leather handbags, monogrammed scarves and very sophisticated stationary.
The only downside will be having to deal with embarrassed friends and family who 'can't possibly accept' your expensive-looking gifts, but I'm sure they'll be convinced in the end.