The best retinol creams, serums and gels to anti-age your skin and prevent wrinkles
Retinol-based beauty products are known for their power to tackle the signs of ageing and more and more feature this vitamin A derivative. Incorporate the wonder ingredient in to your regime today.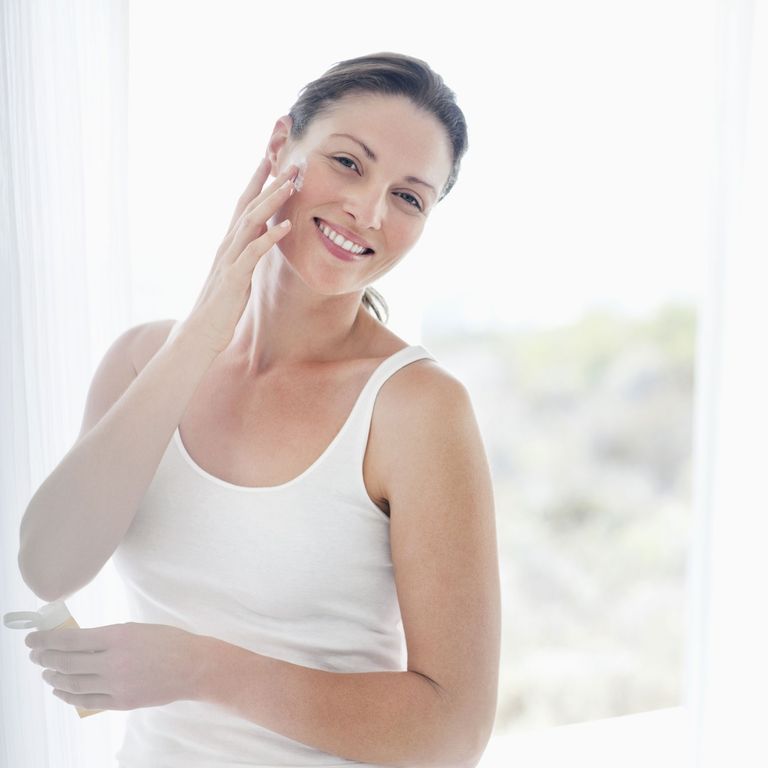 (Image credit: Rex Features (Shutterstock))
First of all, don't be foxed by the science - retinol is simply another name for vitamin A which is found naturally in the body.
The beauty of it though is its ability to connect to any skin cell and encourage the cell to behave like a younger, healthier version of itself.
Retinol is also an antioxidant which means it can help prevent the free-radical damage from pollution and the sun's rays, which both age skin. Instead, retinol helps to increase collagen production, which makes the skin look plumper.
MORE:You only need these three items in your skincare routine
Originally an ingredient in prescription products for acne and other skin conditions, which sometimes reacted with skin making it irritated and red, scientists have now managed to combine other ingredients to balance out the retinol and create a wonder anti-ageing ingredient.
At what stage in your beauty routine should you be applying a retinol cream?
"It depends on the format of the retinol product you are using,"Daniel Isaacs, Formulation & Development Director at professional skincare brandMedik8told Cosmopolitan.
"Most retinol products come in serum form, however some are in easy to use cream formulas. Always apply retinol products at night, as sunlight can diminish their power. For serums, apply straight after cleansing to get the most benefit from the vitamin A and layer a moisturiser over the top if you feel you need more hydration. There are no specific ingredients you should avoid when using retinols, but try to only use one product with vitamin A in your skincare routine, to control how much you apply to your skin."
What % of retinol should I have in my skincare products?
"Retinol products should be phased in gradually into your routine as initially they can cause some irritation due to an overwhelming amount of vitamin A being added to your skin. Therefore, for the first two weeks of using the serum apply it twice a week. Start with a medium strength 0.3% retinol which is low enough to cause minimal irritation, but high enough to make a significant improvement to your skin.
"For the next two weeks apply it every other night and from then on apply it every evening. If you feel your skin is irritated by this, drop down a step to allow your skin to naturally adjust to the higher levels of vitamin A in its system. When your skin is fully adjusted to this strength of retinol, try out a slightly stronger formula likeRetinol 6TRwhich has 0.6% retinol. When your skin is adjusted to this, you can try maximum strength Retinol 10TR, which has 1% retinol."
Whether it's a daily moisturiser, hard-working serum, night-time gel or smoothing lotion, you'll find the right product for you in our edit of the best retinol creams, serums and gels...
Masters when it comes to effective skincare, Shiseido's wrinkle-reducing retinol offering won't disappoint. Although care should be taken when applying retinol-based products around the eye area, the is milder and is a great pick-me-up for tired eyes in need of attention.
Loaded with a host of powerful ingredients from antioxidants to soothing skin conditioners, this liquid formula is poured on to a fresh pad and swept over the face. It encourages the speed of cell turnover and works to fade discolouration, helping you look healthy and fresh-faced.
To get the most from your retinol, it's best to choose a gel, lotion, serum or moisturiser. REN's Bio Retinoid Anti-Ageing Concentrate has 100% natural vitamin A and works to smooth, tone, soften and brighten the skin. Warm a few drops between your hands and apply before your night-time serum and moisturiser.
While we sleep our skin has a chance to recover from the pollution and sun damage it experiences during the day. Pure retinol in this Chantecaille cream's formula works to tackle these effects while you sleep, leading to smoother skin with less pigmentation.
If you're a sucker for an eye cream, then Decleor's Expression De L'Age eye cream is one to add to your regime. Lightweight and with the addictive scents of rose and sweet clover, a tiny amount works to brighten the eye area whilst tightening and lifting. For those who are on the cusp of seeing fine lines appear, this is a great fix in the early stages.
Indeed Laboratories (home of the cult skin hydration serum Hydraluron) has delivered once more with its answer to rolling back the years: Retinol Reface. This serum (best applied at night) combines three different types of retinol to pack an even greater anti-ageing punch. High quantities of vitamin A work to speed up cell turnover, which in turn helps even out fine lines, fade sun spots and promote new collagen growth. The key is to use the product consistently for longer-lasting results.