Watch out Venice! UNESCO Is cracking down on World Heritage Site status
Liverpool lost its World Heritage status this week, and more cities could follow suit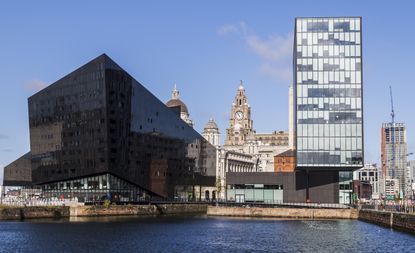 (Image credit: Getty)
This week, UNESCO's World Heritage Committee voted to remove Liverpool's World Heritage Site designation because of new developments in the city center and on its River Mersey waterfront, including a new soccer stadium. The group said the projects were "detrimental to the site's authenticity and integrity."
"I'm hugely disappointed and concerned by this decision to delete Liverpool's World Heritage status, which comes a decade after UNESCO last visited the city to see it with their own eyes," said Liverpool Mayor Joanne Anderson.
Liverpool has been on the UNESCO list, which includes more than 1,100 sites, since 2004, and has been on the 'World Heritage in Danger' list since 2012.
It's not the only famous city on that list. In late June, a UNESCO committee recommended that Venice, Italy be placed on its list of sites in danger of losing status, citing over-tourism and development.
---
More from woman&home:
• Best lodges with hot tubs in Scotland that have the most beautiful views
• Need to renew your passport? You could be waiting six months, reports say
• Wild camping in Scotland—everything you need to know
---
Other sites on the list include the remains of Bamiyan Valley in Afghanistan, the Historic Centre of Vienna, Lake Turkana National Parks in Kenya, the Ancient City of Aleppo, Everglades National Park and about 45 more.
While it is very rare for UNESCO to completely strip a site of its World Heritage status, there is a historical precedent for it. The Arabian Oryx Sanctuary, in Oman, was the first site to be removed from the list, in 2007. In 2009, the site of Dresden Elbe Valley in Germany was removed due to a new bridge that bisected the valley. In Georgia, the Bagrati Cathedral was removed in 2017 after a major reconstruction. Liverpool's "Maritime Mercantile City" is now the fourth site on this list.
Once on the World Heritage In Danger list, governments can take steps to preserve sites and stay on the list. If they fail to do so, they are removed. The delisting comes as UNESCO works on broadening the geographic diversity of World Heritage Sites.
Rebecca Holland is a travel and food writer based in Chicago. She has written for the Guardian, New York Times, Architectural Digest, Food & Wine, Wine Enthusiast and more. She is currently a graduate student at Northwestern's Medill School of Journalism. When not working, you can find her eating her way through Chicago's neighborhoods, or in non-pandemic times, traveling around the world.