8 Trips Every Woman Should Take In Her 40s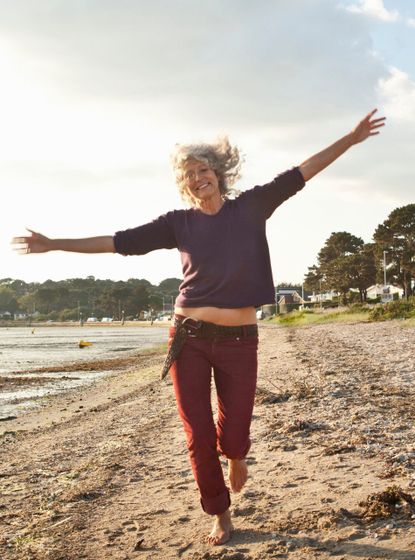 (Image credit: Alamy Stock Photo)
1. The three-generation holiday
If you've got kids or young relatives, now's the time to plan a big family adventure - and treat your parents (or even grandparents) to a holiday they'll never forget. Three-generation holidays aren't just an excuse for parents to have a free babysitter: they're the ultimate bonding time, and fantastic fun.
Read more: How to plan a three-generation holiday that actually works (opens in new tab)
2. The girly week
So you've done countless girls' weekends over the years, but what about a whole week?
It's time to take those friendships international...
In your forties, with a bit more disposable income and stronger friendships than ever, consider pushing the boat out for girly trips. A week exploring the beaches and cities of Croatia? Five nights in New York? A blow-out trip to Vegas? It's time to take those friendships international...
** Join Woman & Home's 13-day Ultimate Tour of Vietnam (opens in new tab) - an exclusive holiday departing May 2018 **
3. The health and wellness break
Your forties is the prime time for a body MOT. Sure, you've tried to stay fit and healthy over the years, but now's the time to address that nagging back pain/lethargy/feeling that you've lost your va-va-voom. Happily, there's a health and wellness break to suit your every ailment.
If time is short, even a simple indulgent staycation will do - which is why we've tried-and-tested our favourite spa hotels in the UK (opens in new tab).
4. The learning trip
Feel a bit stuck in a rut? You're not alone. That's why learning holidays are on the rise - especially those with a creative focus. Now's the time to try that hobby you've always wanted to master: painting, pottery, life drawing, languages... preferably in a lovely location, with an expert tutor.
Tour operator Go Learn To (opens in new tab) has a huge range of international learning breaks (think flamenco lessons in Argentina and photography in Morocco), and there are lots of specialist companies out there too: how about learning to scuba with Dive Worldwide (opens in new tab), or horse riding with In The Saddle (opens in new tab)?
Read more: 8 gorgeous European islands you must visit (opens in new tab)
5. The idyllic beach holiday
Treat yourself. After all those years dreaming of the sugar-white sands and colourful reefs of the Maldives/South-East Asia/Seychelles... now is the time!
Do you really need travel insurance?
If your holiday plans amount to sunbathing by the sea or lounging by a pool, you may think of travel insurance as a needless expense, but it can give you peace of mind should the worst happen on your travels. A travel insurance policy will cover things like lost luggage and trip cancellations, as well as emergency medical expenses and the cost of getting you home. You can even get specialist cover for a specific type of trip, such as cruise travel insurance.
Compare Travel Insurance Quotes at GoCompare (opens in new tab)
Yes, paradise doesn't come cheap, but you can't put a price on the sheer splendour (and smugness) of squishing your toes into the softest of sand, or sailing your lilo over gin-clear waters. Go on - you know you want to...
** Join Woman & Home's exclusive Tour of South Africa and the Cape (opens in new tab) - with vineyard tours, Table Mountain, add-on safari and even a helicopter tour of Cape Town! **
6. The gourmet trip
Pizza and pasta in Italy? Croissants and vin rouge in Paris? Curries and street food in India? Wherever you think you'll find your food heaven, go now - because hey, you deserve it.
Of course, food is an integral part of any holiday - but have you ever made it the sole focus of a trip? Thought not. Whether you take an intensive cooking course, go cake-shop hopping, or simply stuff your face with top-notch street food, this is the decade to feed your fantasies. So take that flight to Rome/Paris/Goa/wherever - and leave your diet at home.
7. The UK adventure
How much of Britain have you actually explored? The treasures on home turf are plentiful - from beaches that look like they've been plucked from the Caribbean (Cornwall, Scilly Isles...) to dolphin spotting in Devon, swimming with seals in Scotland, and majestic hill walking in Wales.
Of course, the best thing about UK travel is that you can split it up into bitesized weekends - so take a look at our exclusive hotel offers (opens in new tab) in some of Britain's most gorgeous locations - from just £65pp.
Read more: Explore the Isles of Scilly in springtime on our new holiday for 2018 (opens in new tab)
8. The big rail journey
They say that travel is just as much about the journey as it is the destination - and they're right. Ask anybody who's travelled by train on their holidays, and they'll tell you sense of freedom is fantastic - and you get to see (and know) the country better than with any other form of transport.
Whether you want to slow down and enjoy the view from a steam train in the Cotswolds or South Africa, or feel the rush of Japan's bullet trains and Europe's express InterRail service - you can't deny that train travel is (despite what you might have thought in your twenties and thirties) really quite fun after all...