Virgin Atlantic might strike this December – here's what you should know if you're travelling
Bad news if you have an exciting Christmas trip coming up...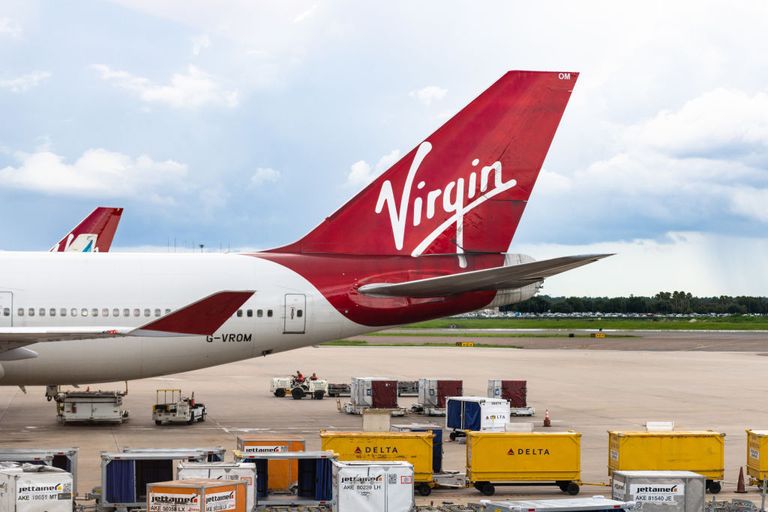 (Image credit: LightRocket via Getty Images)
Virgin Atlantic pilots are currently debating whether or not to strike over the Christmas period.
According to The Sun, a new report claims that pilots who are represented by the Professional Pilots Union will be voting this week, and threatening to strike over expenses and flight allowances.
It's currently unknown whether or not the strike will go ahead. Last year, Virgin Atlantic staff had planned a walkout but it was stopped by a High Court injunction, which said that the strike was "unlawful".
This was because the union has failed to properly notify Virgin about the number and category of employees being balloted.
An insider has said, "Despite the drama of last year nothing has changed. Virgin have been accused of kicking the can down the road and are at a stalemate with the union.
"This time pilots reckon no amount of litigation can stop them from downing tools over Christmas", they added.
MORE: Travel companies that go the extra mile to make your holiday sensational
Around a third of Virgin Atlantic's pilots are members of the Professional Pilots Union, but part of the row is because Virgin does not officially recognise this union.
Instead, Virgin chiefs recognise the British Airline Pilots Association, which caused some tension amongst those who were part of a different union.
Addressing the potential pilot strike, Virgin insisted the pilots deciding to walk out would not disrupt passengers who were planning to travel during this time.
MORE: Here's why you should renew your passport before November
They said, "We value our pilot workforce enormously and continue to have constructive dialogue with our recognised union, BALPA."
The Professional Pilots Union has also spoken about the potential strike, adding, "We hope genuine progress can be made".
In other travel news, the world's most powerful passport for 2019 has been revealed, based on how travel friendly they are. You might be surprised by the result...
So if you are travelling with Virgin Atlantic, make sure you keep up to date with news in case your circumstances suddenly change.
Hopefully it doesn't cause too much disruption to your winter break!