UK airports with the longest security waiting times revealed
Bad news for anyone flying from up north!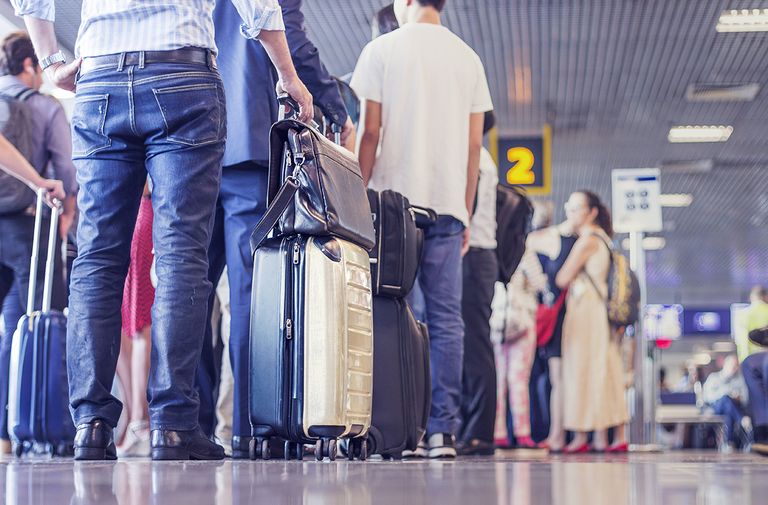 (Image credit: Getty Images)
We all love jetting off on holiday.
Taking a break from work, exploring a new place, indulging ourselves in all the food and drink that we want.
But one thing that fills us all with a sense of dread are looming queues that await us when we arrive at the airport.
Whether we're flying out to our chosen destination or making our way back home, we're always met with queue after queue after queue.
MORE:You could save hundreds of pounds on winter sun holidays thanks to this booking hack
And one of the worst offenders when it comes to airport queues? The line at security.
With fellow passengers (and, let's face it, ourselves too) removing liquids, tablets and laptops, stripping off belts, jackets and shoes and of course being caught out by the metal detectors and having to undergo an extra search, the queue steadily starts to build up.
And now a survey has revealed the worst offenders across the UK.
According to a survey by Which?, the UK airport that keeps holidaymakers waiting around at security for the longest time is Manchester airport.
The research suggests bad news for anyone travelling from the northern airport, with queuing times estimated at 17 minutes per passenger on average.
One traveller in the survey even claimed that they had waited for a massive 90 minutes.
But Manchester wasn't the only airport to keep passengers waiting around for a long while, with 26 UK airports making the list.
Wondering where your local airport ranks? These are the average waiting times reported in the survey:
Large airport waiting times
Manchester T1: 17 minutes per passenger
Manchester T2: 15.5minutes per passenger
Manchester T3: 15.5minutes per passenger
Stansted: 13.7minutes per passenger
Luton: 11.7minutes per passenger
Birmingham: 10.6minutes per passenger
Edinburgh: 10.5minutes per passenger
Heathrow T3: 10.3minutes per passenger
Heathrow T2:9.6 minutes per passenger
Heathrow T4:9.4 minutes per passenger
Gatwick North:8.7 minutes per passenger
Gatwick South:8.6 minutes per passenger
Heathrow T5: 8.6minutes per passenger
Small airport waiting times
Belfast International: 22.3minutes per passenger
East Midlands: 12.7minutes per passenger
Glasgow International: 12.2minutes per passenger
Leeds Bradford: 10.6minutes per passenger
Liverpool (John Lennon): 10.1minutes per passenger
Bristol: 8.5minutes per passenger
Newcastle: 8.1minutes per passenger
Bournemouth: 7.7minutes per passenger
London City: 7.5minutes per passenger
Cardiff: 7.1minutes per passenger
Exeter: 6.9minutes per passenger
Southend: 5.2minutes per passenger
Southampton: 5.2 minutes per passenger