Travel before or after kids – which is better?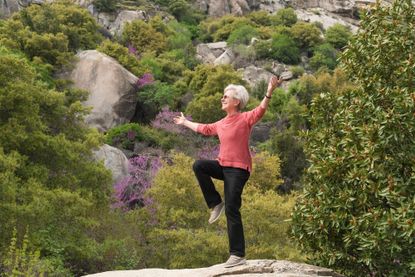 (Image credit: Alamy Stock Photo)
New research reveals many parents have travel regrets, but is it really better to travel before you have kids?
A study by Meraki Travel (opens in new tab) has revealed that 50% of parents regret not travelling more before they had children. Plus, 37% of UK parents believe that certain travel destinations and activities are best experienced under the age of 40.
More:The world's safest solo travel destinations have been revealed
But we'd be inclined to disagree. Holidaying lots before you have kids is all well and good, but travel later in life can be equally – if not more – rewarding.
Once the kids have flown the nest, you've got more freedom to explore the world without the tether of family life. Plus, with a (hopefully) dwindling mortgage and the prospect of retirement, post-kids travel is actually far simpler.
More:Over 60s travel ideas: 10 trips every woman should take
You can save money by travelling off-season, and avoid the school holidays to escape the crowds.
Australia, India and Japan were among the top destinations picked by those wishing to travel before settling down into family life. But there's nothing to stop the empty nesters enjoying a holiday in these countries too – in fact, they're hugely popular mong the over 40s traveller (opens in new tab).
Riviera Travel, for example, runs incredible escorted tours through Japan (opens in new tab), and offers amazing three-week-long adventures in Australia (opens in new tab). Plus, movies like the Exotic Marigold Hotel are proof that India is a spectacular destination for mature travellers (read about our mother-daughter adventure here (opens in new tab)).
And if you still need more convincing, we've got tonnes of ideas for over-60s travel here (opens in new tab).
Lottie is an NCTJ-trained journalist, an experienced travel writer and an expert in creating compelling digital content.
Lottie has been in the travel writing business for nearly a decade and has writing and photography bylines at The Telegraph, The Times, The Independent, the i and National Geographic Traveller. She's done broadcast work for BBC Radio 4 and have contributed to a number of guidebooks and coffee table titles during her career.