Airbnb is launching a new service providing ethical animal experiences for tourists
Guilt-free experiences are the best experiences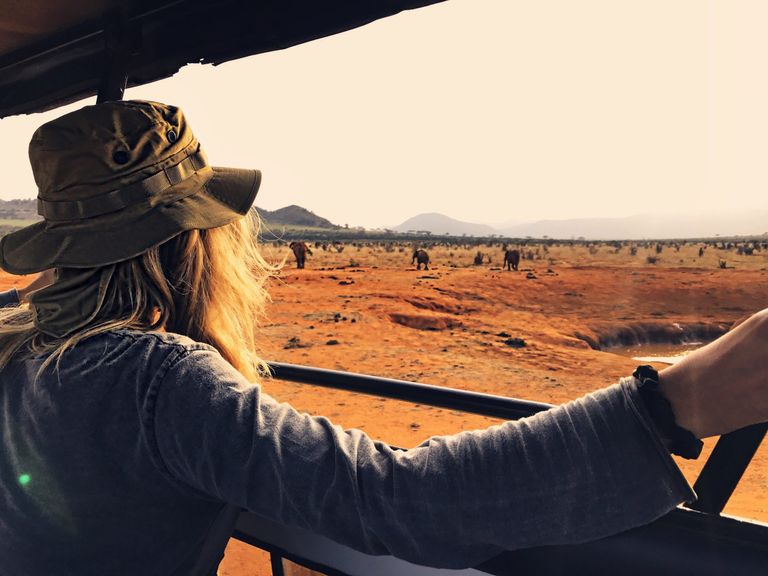 We're all too familiar with the heartbreaking images of overworked elephants and tigers being sedated in tourist hotspots, but one company is working to make animal experiences more ethical.
Airbnb has unveiled a new initiative called Animal Experiences - a programme of 1,000 animal-friendly excursions, tours and activities, across 58 countries.
The brand hopes to offer opportunities for humans to observe and meet animals in safe spaces.
It says it hopes this will 'bring a sense of connection far beyond animal selfies or performances'.
The guilt-free excursions range from place to place - from hiking with rescue dogs in San Diego, to urban parrot safaris in Brooklyn, New York.
More adventurous folk can enjoy an afternoon tea with naughty sheep in Stirling or socialise and feed the dogs that were left behind after the nuclear disaster in Chernobyl.
There are also a number of opportunities which allow people to care for the animals first-hand. These include becoming a beekeeper for a day in Hamilton, Canada, and caring for rescued horses in Los Angeles.
READ MORE: UK nature reserve named one of the best in the world for stargazing
It's worth pointing out that all these excursions and activities are within the World Animal Protection (WAP) guidelines and must follow them at all times. So you can stay rest assured that you're not harming the animals in any way.
This is because the WAP criteria states there should be no direct contact with wild animals, such as petting, feeding or riding.
READ MORE: The UK's most peaceful villages have been revealed and they're perfect for a relaxing getaway
It also has strict rules for working animals and excursions related to marine animals held in captivity.
Businesses that meet the guidelines will be awarded with a WAP, to assure visitors that they meet ethical standards
But any companies known for trading illegal wildlife or partaking in animal sport/entertainment will be excluded from the experiences.
Airbnb is the first major booking platform to create such as wide range of experiences with animal welfare at the forefront.
Animal lovers and adventurers alike can find the full list of animal experiences on the home rental platform's website.