This genius flying hack can shave ££ off your airfare – and we're talking serious savings!
Travel is great for the soul, but not always good for the budget, until now...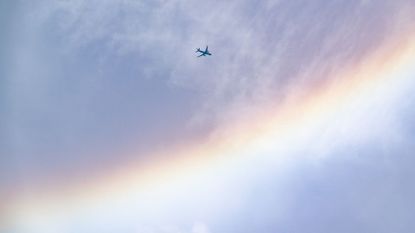 (Image credit: Getty Images)
woman&home newsletter
Sign up to our free daily email for the latest royal and entertainment news, interesting opinion, expert advice on styling and beauty trends, and no-nonsense guides to the health and wellness questions you want answered.
Thank you for signing up to Woman & Home. You will receive a verification email shortly.
There was a problem. Please refresh the page and try again.
There are many who believe that to truly change your attitude, you must first change your altitude.
And, really, who are we to disagree with that logic? Why else did John Denver sing about leaving on a jet plane or the travel influencers of today push the concept of catching flights, not feelings?
It's because we all know one thing to be true – travel, be it a solo adventure to one of Europe's hidden gems or a weekend romantic break, expands the horizons. Big problems suddenly seem small. Places you've only ever dreamed of become reality.
But – and isn't there always a but – as the nation faces a cost of living crisis, you might feel your wings clipped; your dreams grounded.
If you've had the urge to jet off, is there still a way you can manage the costs causing turbulent times for your budget?
Here's how to find cheaper flights, whether you're heading to explore the world's most spiritual places, Europe's best islands, or beyond...
Booking flights as single journeys
The biggest travel hack that can instantly cut your holiday costs by hundreds of pounds is booking your flights as single journeys.
Whether that's just buying your inbound and outbound flight separately if they are direct journeys, or breaking the journey down into smaller flights, some savvy travellers have shared with us how this has helped them save.
Award-nominated travel blogger and solo travel expert, Lydia Travels, told us, "Many flights have recently increased in price as airlines try to make up for losses, but one trick I always look into is booking two flights, rather than one with a stop somewhere in the middle of my final destination."
"For example, recently I needed to fly to Tbilisi from London but that flight would have cost me £204. However, by booking the two separate flights myself, one from London to Istanbul for £45, and another from Istanbul to Tbilisi for £87, I saved £72. While that's not a huge amount of money, it all adds up and if you fly a lot this is the best way of saving."
And she's not the only one.
Laura Lynch of Go Travel California has used this advice to travel to over 75 countries explained, "I remember booking a trip to Barcelona, planning to return directly… On a hunch, I checked one-way tickets from Barcelona to Rome and then from Rome back to California. Not only were the tickets cheaper overall, but I also got to spend a few days in Rome at no extra flight cost."
"It's all about flexibility and a bit of adventure."
Top tips when booking single flights
For some added oomph to your savings, we advise booking a flight out of the UK before making your way to your final journey if it's long haul.
The UK's duty on flights (officially called the ADP, or Air Passenger Duty) can cause prices to be much higher.
To put this to the test, woman&home went to book two flights to New York. One from London, one from Paris. Everything but the original location was the same.
The cheapest direct flights from Paris would cost £772. This flight would leave Paris at 8pm, landing at JFK at 10:15pm.
The return flights are from JFK at 00:30, landing in Paris at 2:05pm.
While we did find cheaper flights from London, these came at a different kind of price. These flights were not direct and would require a layover in Boston Logan International Airport.
So your whole flight would take over 12 hours, and would cost £689.
The cheapest direct flights from London were a lot more expensive – with the best direct route coming in at £1076.
This is a difference of £304.
Considering the price of train tickets from London to Paris start at £52.50* (according to Trainline, correct at time of writing), you're saving nearly £250 on flights by flying from somewhere other than the UK.
To ensure you get these savings, you do need to book them separately – meaning you can't buy a flight to Paris and then a flight to New York in the same transaction.
The other side of this coin to consider, though, is when you book your flights as single, separate journeys, you risk having to cover the cost of any delays or missed connections yourself.
Are flights cheaper on Tuesdays?
Wondering how to get the best deals on flights? There's a long-held belief that buying a ticket mid-week (typically Tuesdays and Wednesdays) is cheaper than other days of the week.
However, Skyscanner recently debunked that. Their data found that flying out on a Friday instead of a Sunday saw an average saving of an impressive 21%. So if you have flexibility on your days, you might save by moving when your flights depart and arrive.
Other ways to save on flights
Splitting your journey into separate flights is a trick approved by travel experts, but it's not the only cost-saving trick to try...
Shop around for online codes and vouchers
Jo Threlfall is a savvy discount flyer who has real experience of bagging a bargain flight.
She shared with us how shopping around for discount codes isn't just good in theory, it really works. As she explained, "I recently tested this money-saving hack of mine out for long-haul flights as I was able to find a discount code for Qatar Airways. I made sure I signed up to make an account so you can access the discount code option (you won't see this option on guest mode)."
Set price alerts on flight booking platforms
It might seem like there's a lot of effort involved in getting these savings, so it's time to tap into tech.
Laura Lynch's other piece of sage advice included setting up "price alerts on various flight booking platforms. This way, you're notified the moment there's a drop in price for your chosen route. It's like having a personal assistant looking out for deals for you!"
As well as setting up personalised Google alerts for the specific flights you're after, there are services you can sign up for which will send hourly, daily, or weekly alerts on price drops, freebies (like complimentary checked luggage), and other offers.
Jack's Flight Club is one such service, and they are often the first to alert subscribers of something called Error Fares.
They estimate 70% of error fares are honoured by airlines – and they are exactly what they sound like. It's when a major airline puts the wrong fare for a flight online. Be it human error or a glitch, people have been known to bag first-class flights for literally hundreds of pounds less.
The best way to be in with booking one of your own is by signing up!
Sign up to our free daily email for the latest royal and entertainment news, interesting opinion, expert advice on styling and beauty trends, and no-nonsense guides to the health and wellness questions you want answered.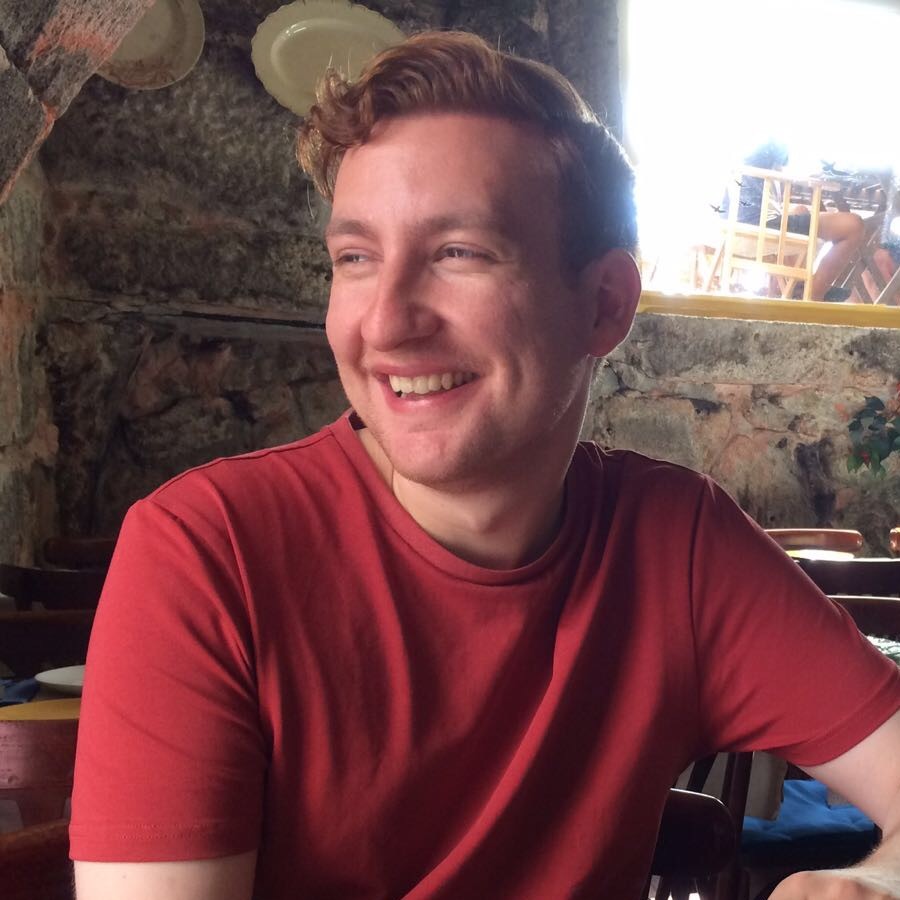 Jack Slater is not the Last Action Hero, but that's what comes up first when you Google him. Preferring a much more sedentary life, Jack gets his thrills by covering news, entertainment, celebrity, film and culture for woman&home, and other digital publications.
Having written for various print and online publications—ranging from national syndicates to niche magazines—Jack has written about nearly everything there is to write about, covering LGBTQ+ news, celebrity features, TV and film scoops, reviewing the latest theatre shows lighting up London's West End and the most pressing of SEO based stories.