Riviera Travel introduces first-ever UK voyages with exciting 'seacation' options for this summer
Riviera Travel has launched their first-ever UK-based voyage with a cruise to Scotland's highlands and islands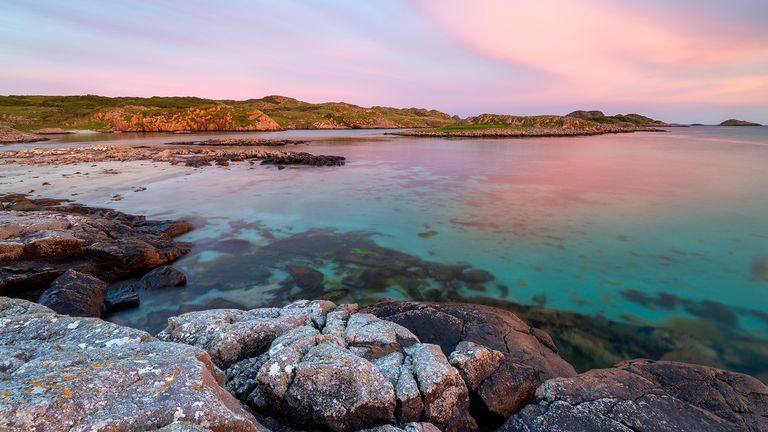 (Image credit: Getty)
Riviera Travel has launched their first-ever UK-based voyage with a cruise to Scotland's highlands and islands.
The travel company usually runs more international trips, but with international travel still up in the air due to the coronavirus pandemic and many Brits wanting to stay closer to home this year for their peace of mind anyway, the Riviera Travel cruise around the Scottish highlands and islands could be exactly what we need this summer.
"Discover the best of Scotland by sea on our brand new small ship cruise, setting sail for the first time in summer 2021," says Riviera Travel. "A truly unique experience, the MS Seaventure is the only ship of her size to cruise the breathtaking waters of the UK, offering all the exciting possibilities of ocean cruising aboard a boutique ship with fewer than 170 guests.
"You'll be able to dock in smaller harbours that large ships cannot reach, getting right to the heart of the destinations you visit. Plus, with a fascinating tour at every port of call, there's so much to see as you sail on the world-class small ship."
Cruising Scotland's Highlands & Islands from $2,743 (approx.)/£1,999pp for 8 days | Riviera Travel
During this small ship experience, guests will be able to explore the small harbours of Cork, Kirkwall, and Stornoway, which are usually not reachable by larger vessels. With 82 sea-view cabins, guests can be treated to a gorgeous view and experience attentive service throughout their stay.
To request a brochure or more information on the trips visit www.wahriviera.co.uk or call 01283 742348 and quote WAH
The MS Seaventure ship has also had a recent refurbishment when it was upgraded back in 2019, so it's ready to provide a deluxe experience for travellers on their exploration of the Outer Hebrides.
The luxury vessel features a fitness suite, sauna, and heated saltwater pool for guests to relax and unwind while they are on board - and there is plenty of staff to ensure that everybody is catered for.
The small ship will only hold 160 guests, while there are 90 crew members, meaning that there will always be a "friendly and professional member of the team waiting to make your MS Seaventure experience as special as it can be."
To request a brochure or more information on the trips, visit www.wahriviera.co.uk or call 01283 742348 and quote WAH