Why a cruise can be the ultimate multigenerational holiday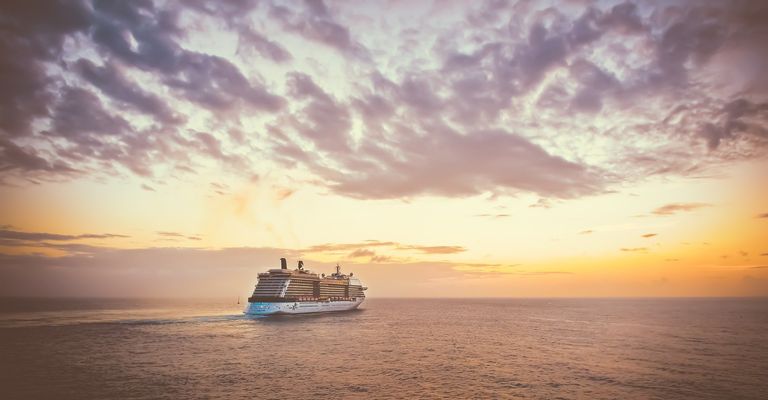 After a whirlwind 36-hours on the newest all singing, all dancing cruise liner by Norwegian Cruise Lines, our Digital Travel Editor explores why a cruise is the ultimate multigenerational holiday…
Planning a multigenerational holiday is hard. You've got to keep the grandparents happy, the young ones entertained and the teenagers sane all while attempting to have a good time yourself. Pulling it off is no mean feat.
But there's a sure-fire way to make sure everyone is pleased on your next multigenerational holiday, and it involves taking to the seas… Book your entire family on a cruise and you can't really go wrong.
Norwegian's latest ship, Encore, seems like it was built for the whole family, so here's why our we think cruises are the next big thing for multigenerational holidays.
1. The kids will have plenty to do
Pick the right ship and the kids will have a ball. The newest in the Norwegian fleet, Encore has the children in mind with its breadth of facilities. The racetrack and virtual reality arcade on the upper decks will keep all grumpy teenagers grinning. They can drive supercars and literally feel the wind in their hair, or design their own rollercoaster then ride it in a dizzying experience.
There's the Splash Academy kids club on the lower decks, too, and a small water park at the main pool for the little ones. The big slide at the main pool will have adults feeling young again too, mind, as its transparent sections hang over the side of the ship for epic sea views as you scoot down.
Norwegian isn't the only liner with excellent facilities for kids, so shop around to find the right ship for your family. There are all manner of crazy activities out there, from zip lining to laser tag, all aboard a cruise ship.
2. It's a safe space
One of the key factors for many families taking the kids on holiday is safety, and cruise ships have that in droves. There are limited places the kids can get lost, and even if they do, there's always plenty of staff on hand to help them find their way back to mum and dad.
They won't be able to disembark without you or their passports either, so you'll never have to worry about leaving them behind.
READ MORE: River cruises vs ocean cruises: which is right for you?
3. There's an escape for the grown ups
If you want to get away from the kids for a while, a cruise ship is the place to do it. While they're entertaining themselves or hanging out in the kids club, the adults can retreat to one of the many bars, the serene observation decks or simply relax on the balcony of your stateroom.
On Norwegian's Encore ship, there's even a spectacular spa. Book a treatment here and you'll be lulled into relaxation by the hands of experienced massage therapists. There's a hydrotherapy suite for whiling away an afternoon among the bubbles, and a lovely relaxation room with views out to the endless ocean beyond.
If you're really serious about having some 'me' time, though, book into one of the Haven cabins on Norwegian Encore. There are some 80 of these premium cabins across the ship – you can book the adults into a Haven room and the kids into a classic stateroom if you wish – and they come with access to the exclusive Haven deck, where there are private restaurants, bars, a pool and hot tub with a retractable roof, and an observation deck with plush sofas.
4. There's food for all
Cruise ships are essentially floating resorts, and with so many restaurants on offer there's bound to be a meal for even the fussiest of travellers. Most ships have two classes of dining – the complimentary restaurants which are included in the price of your cruise, and the 'special dining' that you pay extra for like in a normal restaurant.
This means there are plenty of options, so whether you choose the buffet – don't turn your nose up, our we had some of her best meals on board Encore at the vast buffet restaurant – or you fancy something a little more special, like seafood or steaks, there's something for every whim. Plus, you don't even have to dine with the kids. Drop them off at the world food buffet, then head over to another restaurant for your own an a la carte experience.
READ MORE: Europe's best family holiday resorts according to mums
5. You can hop on and off when you please
The great thing about cruising is that you don't have to choose just one destination. We sailed on Encore on its very short inaugural cruise from Germany to Southampton, but the ship is set to sail the Caribbean this winter, taking passengers to warmer climes and far more enticing destinations.
Cruise for a week and you might visit three or four different countries, and spend a fortnight on board and you could rack up six new destinations. Plus, there's no obligation to disembark and spend the day out and about. You can choose to relax on board, or take shore excursions to explore on land.
Ultimately, the flexibility afforded by cruising is the perfect recipe for a family holiday, so consider an ocean adventure for your next multigenerational break.