Four of the best authentic experiences to have in Borneo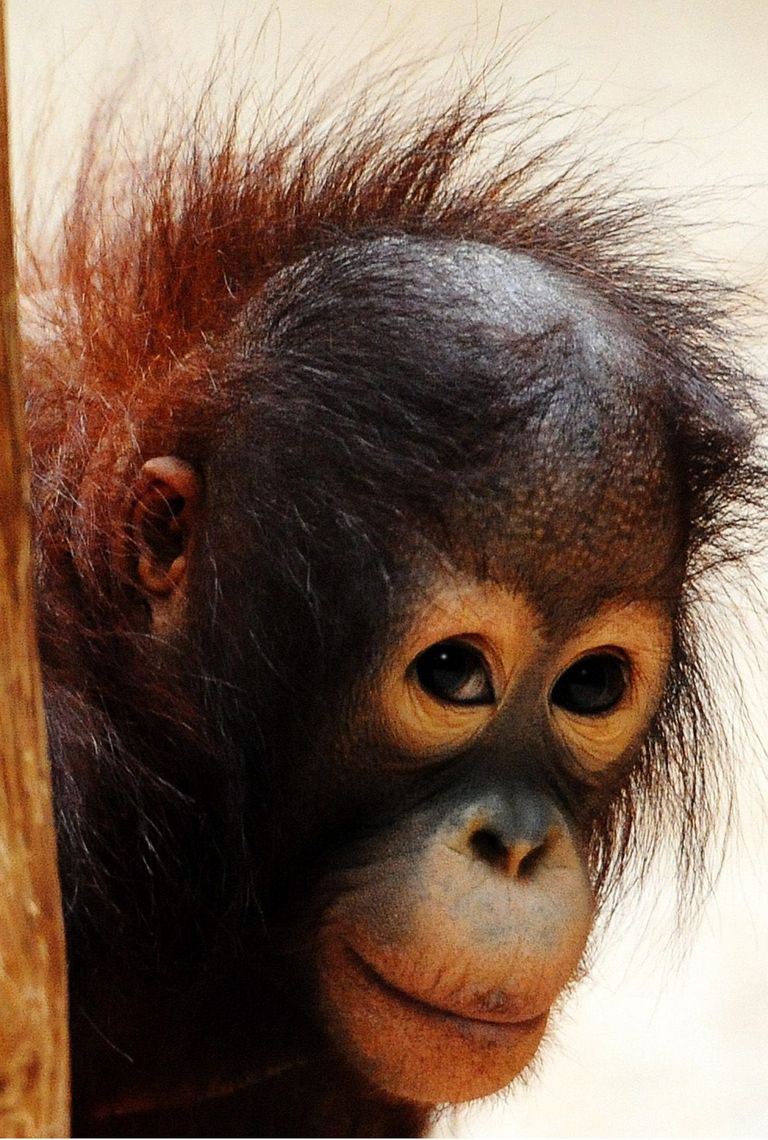 (Image credit: Shutterstock/Rex)
There is something unexplainably and wonderfully wild about Borneo. Whether it's the hushed magic of discovering one of the country's rare and incredible species, the overwhelming feeling of being incredibly small whilst immersed in a pocket of the dense, sprawling jungles that cover the landscape from coast to coast, or the exciting and satisfying feeling of being not one of millions, but one of the privileged few to tread the paths and trails of Borneo's most awe-inspiring areas of natural beauty.
Nestled in an archipelago of islands in Southeast Asia, Borneo is both a Malaysian and an Indonesian country, with a border running down through the northern territory dividing the two nations. While the region of Kalimantan - Indonesian Borneo - has much to offer visitors who venture to the country in pursuit of incredible wildlife and fascinating culture, it is the smaller regions of Sarawak and Sabah in Malaysian Borneo that offer a wealth of accessible adventures and experiences if you only have two or three weeks to make a trip.
Tourism is a relatively young industry in Sarawak, with locally based tour operators only opening their doors to their first visitors in the 1980s. As a result, even when booking on to a guided tour, you'll still feel as though you're being led off the beaten track to discover new and exciting experiences, seeing incredible landscapes and walking paths that don't feel like they've been trodden by millions of tourists before you.
Even some of Sarawak's most popular and well known wonders, such a Bako National Park, only receive between two and three thousand visitors a month. Compared to the likes of the Lake District in the UK which sees 15.8 million visitors exploring the countryside each year, places like Bako in Borneo should feel virtually empty even when they're 'full', and you'll often have the jungle paths to yourself, so expansive is the rainforest awaiting your exploration.
While the chance of seeing orangutans in the wild is no doubt one of the main draws for those considering a trip to the mystical and magical island of Borneo, there is so much more to discover and experience when visiting this diverse and astounding country.
Here are our top five suggestions for authentic experiences every traveller should have on their bucket list to tick off whilst in Borneo...
Orangutans
Normally, when people think of Borneo, the first thing they think of is orangutan, and this Southeast Asian Island is synonymous with this elusive species for good season.
The word 'orangutan' comes from the Malay language 'orang utan' meaning 'forest person', and Borneo is one of only two places in the world where you can see orangutans in the wild. The other is the large Indonesian island of Sumatra. So it is unsurprising that when planning a trip to Borneo, the chance to see orangutans is at the top of everyone's wish lists.
Thanks in part to strict laws that have been bought in by the government in Borneo, the current population of wild orangutan (about 40,000) is stable at present. However, seeing an orangutan in the wild is still rare and never guaranteed. But this makes catching a glimpse of this rare and magnificent species all the more special.
Although heading to one of Borneo's famous sanctuaries is a sure way to see orangutan during your trip, it is far from an ideal or authentic way to see these noble and majestic animals in their home country.
Bypass the famous sanctuaries (and with it, the hoards of tourists armed with long lense cameras keen on capturing the ultimate wildlife shot) and instead head for the vast jungles of Borneo that remain home to some of the 40,000 orangutans still alive in the wild today.
As arboreal animals, the best places in Borneo to see orangutan tend to be deep within the dense and lush rainforests. The best time of year to visit the country if you want a good chance of seeing orangutan in the wild is between March and October. This period of seven months tends to be the country's 'dry season', so not only will you have a good chance of experiencing great weather while you're on holiday, but the orangutan are also more likely to be moving around the forest - and climbing down from their tree-top beds - in search of food. Outside of these months, in the 'rainy season' between November and February, the chances of seeing orangutan are smaller. Not because these placid and careful creatures are bothered by the rain necessarily, but more so because with the rain comes an abundance of freshly flowering crops and blooming wild fruits for the orangutan to eat, meaning that they don't need to move far - if at all - from their arboreal homes to eat.
One of the best places to see orangutan in the wild is in Batang Ai. The sheer size of the orangutan population in the area was enough for it to be declared a National Park in 1991, preserving both the stunning landscape from the dangers of logging and palm oil farming, and protecting the wild orangutan that live in the area. Read more about Batang Ai, how to get there, and the sustainable trips offered to the area for visitors below.
If you do want to visit a sanctuary to see orangutan during your stay, head to Semengoh near Kuching, Sarawak. Home to 28 orangutan in total, the sanctuary is hailed as one of the most sustainable and successful centres of its kind in the country. All of the sanctuary's residents have been rescued from domestic environments where they were kept illegally as pets or from animal traffickers, and the aim is to rehabilitate them so they may one day return to the wild.
With no walls, bars, wires or cages, the animals are free to come and go as they please, and the food they are fed by the keepers is to supplement their diet, not to make them reliant on human interaction for survival.
As a result, even when visiting Semengoh, you should do so with an open mind. There is still a chance you won't see these shy and cautious creatures during your visit, and for those who run the sanctuary, if the animals don't climb down from the trees to eat or remain hidden from visitors, it's a positive as it means the rehabilitation is working!
Semengoh Nature Reserve is open from 8am-5pm, seven days a week. The best time to visit Semenggoh is during the morning and afternoon feeding sessions when the orangutan venture down from the trees to eat the food left out by the keeprs. Feeding takes place everyday in the morning between 9.00-10.00am and in the afternoon between 3.00-3.30pm. Find out more about Semengoh Nature Reserve on the Sarawak Forestry website (opens in new tab), or book a day trip there (opens in new tab) from Kuching as part of a tour with meaningful travel company Rickshaw Travel (opens in new tab). For a day trip, prices start from £38 per person.
Batang Ai & the Iban people
After a six hour car journey away from the bustling city of Kuching in Sarawak, clamber into a traditional Dayak longboat and sail up the Batang Ai river to spend the night with the Iban people living in original Dayak-style longhouse deep within the jungle.
There are 27 different ethnic groups in Sarawak with indigenous origins. These people are collectively known as Dayak people in Malaysian Borneo, however each group has their own traditions, values, customs and dialect. The Iban are the largest ethnic group in Borneo, making up 29% of the population in Sarawak. Found in the Batang Ai area, many of the different Iban tribes still live in traditional Dayak longhouses and are completely self-sufficient, relying on the land as their forefathers did to support their communities. Even the Iban people who have moved into their own individual homes to form small villages on the banks of the rivers in Batang Ai, still hold their traditional values and cultures at the heart of their communities, making a visit to Batang Ai a truly magical and enlightening experience.
Although Aiman manage a 'long boat resort' right on the beautiful Empangan Batang Ai, for a truly authentic experience seek to stay alongside an Iban community in the jungle, from where you can explore your surroundings, discover hundreds of species of birds, mammals, amphibians and insects (and yes, hopefully spot some wild orangutan!) and also have the opportunity to see inside a traditional longhouse and learn more about the traditions of these fascinating people.
Many communities find the prospect of inviting foreigners to stay in their longhouse, the home of the families of their community, a bit too invasive and intrusive, so choosing a company to organise an authentic visit for you to Batang Ai, who will also be putting the needs and wants of the locals ahead of the desire for personal profit, is crucial. Rickshaw Travel, a tour company that encourage travel with meaning, can help you organise trips with local tour operator Borneo Adventure, who have spent many years forging a relationship with a community of Iban people living deep within the jungle in Batang Ai.
Through them you can book for the fantastic chance to stay in a beautiful lodge built next to a traditional-style Dayak longhouse, right in the heart of a bustling Iban community, an hour and a half upstream. Built in partnership with the community, the lodge supports the local people by providing a secondary source of income for the families, and is resolute in it's initial intention that any visitors to the longhouse aren't there to be entertained by the community, they are there to be part of it for a short time.
As the long boats can only hold so many people at one time, and in an effort not to overwhelm the local communities with floods of visitors all at once, group trips to Batang Ai through Rickshaw Travel are kept purposefully small. Not only does this make the experience feel even more unique and special, but it will also give you the privilege of being able to interact with the Iban people on a personal level, and hear directly from those who families have lived on the land for decades what life is like when you call one of Borneo's most beautiful and diverse natural wonders home. You will leave Batang Ai with memories to last a lifetime, a new perspective on life, and the satisfaction of having had a truly authentic and unique experience while visiting Borneo.
A three day and two night trip to stay in theNanga Sumpa Rainforest Lodge (opens in new tab) in Batang Ai with Rickshaw Travel starts from £398 per person. The accommodation is rustic,there is absolutely no phone signal (say goodbye to wifi and look forward to a digital detox for a few days) and packing insect repellent is a must - but this is all part of the experience! Along with seeing orangutan in the wild, this experience should be at the top of your wish list for a truly memorable trip to Borneo.
Bako National Park
Slicing through the peacefully still waters as you travel around the peninsular of Taman Negara Bako, mangrove forests will flash past in a flare of vivid green, while ahead of you the horizon melts seamlessly into the soft blue hues of the lake as you make your way by boat to the jetty of the mysterious Bako National Park.
Wildly beautiful, teaming with wildlife and refreshingly under developed, there is a raw and untamed nature to this special and exciting part of Borneo that gives it an electricity and vibrancy you won't find even in the country's largest cities.
Macaque monkeys swing from the trees and scatter across the forest floor looking for snacks and mischief, while proboscis monkeys lie languidly in the bows and branches of the huge tropical trees, their long tails and characteristically long noses making them easy to spot if you know where to look.Bako is actually home 150of the endangered proboscis monkeys, which areendemicto Borneo.
You'll also find Bornean Wild Boars snuffling in the undergrowth, insouciant and un-phased by your presence, and shy fresh water turtles resting in hidden pools trickling deep within the jungle.
While Bako's wildlife and wonderful walks and treks available for all abilities are undoubtedly one of its main draws for visitors, another appeal lies in Bako's vast and beautiful beaches.
Completely submerged when the tide comes in and waves from the South China Sea lap the roots of mangrove trees, when the tide goes out it leaves behind a vast expanse of sand, stretching to the horizon and meeting the mountainous vista in the distance, creating a landscape that looks more like the backdrop of a Western than the surroundings of a tropical jungle.
Enjoy the main beach, or ask your guide to show you a trek through the jungle, picking your way down through thick roots and rock formations to find the secluded beach to the north of the jetty. The other-worldly landscape is a popular spot for picnics with visitors, but just be careful of the naughty macaques who have learnt that visitors carry food, and who will steal it from you in an instance given so much as a second to snatch their prize.
While the wooden boardwalks that cover many of Bako's trails make navigating this lush and vibrant forest easier for visitors who wish to visit on their own accord, booking a tour to visit Bako with a knowledgeable guide will really enhance your experience. Have the diverse array of floral and fauna explained, explore off the boardwalks with confidence, and enjoy the benefits of having an expert at spotting proboscis monkeys by your side for the duration of the trip. Tours to Bako National Park (opens in new tab) start at £195 per person with Rickshaw Travel, including an overnight stay in the Park accommodation.
Gunung Mulu
World heritage area Mulu National Park has been bestowed with such a special status by UNESCO for a reason. An emerald green rainforest known for it's jagged peaks and 'pinaccles' reaching towards the sky, and it's impressive caves, the spectacular scenery of this part of Borneo is bested only by the biological significance of the area.
Known for it's fairly punishing (yet highly rewarding) 'Pinnacle Trek' which sees visitors embark on a three day hike to view the limestone pinnacle formations of Gunung Api and Benarat, there is also plenty to do and see in Mulu that doesn't involve committing to the difficult climb.
Breathtaking canopy walks allow you to appreciate the vastness and intricacies of the Borneo jungle from new heights, while guided 'night walks' see visitors explore the forest floor after nightfall, unearthing the residents of the National Park that only creep out at night.
Another big draw of Gunung Mulu National Park are the spectacular 'show caves'. From small spaces and caves with dark corners and hidden water falls that attract caving enthusiasts who can be led on an adventurous exploration through the giant cave system, to vast caves that open up like cathedrals for you to walk inside and explore, there are a variety of different guided tours for all abilities on offer. See unique cave faunas and incredible stalagmite formations but don't forget to look up - the caves are home to millions of bats that cover the ceiling of the caves during the day like a huge dark shadow.
The bats also provide another natural wonder, special to Gunung Mulu. Crowds will gather at the end of each day around dusk to watch the famous 'bath exodus' which sees millions of bats steaming from the mouth of the cave like ribbons, disappearing off into the distance creating smoke like formations in the sky. An un-missable phenomenon, that is both authentic and unique to Borneo.
Immerse yourself in this beautiful part of Borneo's effervescent, luscious rainforest by staying right in the thick of it. Become the local wildlife's temporary neighbour by joining them on the forest floor when you spend the night in a specially built rainforest bungalow in Gunung Mulu National Park, Sarawak. See the birds and vibrant butterflies from your bedroom or spot stick insects(and the occasional snake!) from your private veranda as rainforest life buzzes around you at all stages of the day.
With clean, comfortable rooms and modern ensure facilities, this is the best and most authentic way to immerse yourself in Gunung Mulu's vast National Park wildlife without packing some canvas and pitching up in a campsite on the rainforest trails and hikes.
To find out more about Gunung Mulu, book accommodation and reserve tours, visit the Park's official website mulupark.com (opens in new tab)
Good to know before you go:
- The currency used in Borneo is called the Ringgit (RM). Check currency exchange rates before you go - Most international flights from the UK will need to stop in Kula Lumpur before you change onto a smaller aircraft that will take you to either of the countries major airports - Kota Kinabalu and Kuching International airport. - The easiest way to move between different areas in Sarawak and Sabah is by small plane. Check out maswings.com.my for flight times and costs - Many people refer to 'Borneo Time' when in country, and you will soon learn that things move at a much slower pace than at home. Keep an open mind and allow for delays in your travel schedule so that sudden time changes or unplanned delays in your journey don't cause undue stress.
An internationally published digital journalist and editor who specialises in SEO strategy and content production, Rachael has worked as a writer and editor for both news and lifestyle websites in the UK and abroad.
Rachael's published work covers a broad spectrum of topics and she has written about everything from the future of sustainable travel, to the impact of the coronavirus pandemic on the world we live in, to the psychology of colour.