Weekly horoscope: Monday 1st February - Sunday 7th February 2021
Curious to know what the week has in store for you?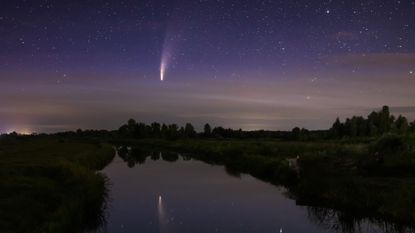 (Image credit: Getty Images)
Read your weekly horoscope from expert astrologer Sally Morgan, and discover what's in store for the week ahead...
Our weekly horoscope will help you plan your next seven days with our astrological updates. Our resident world-class psychic astrologer forecasts for every star sign on love, family, career and more. So check back weekly for our free forecast!
Weekly horoscope, Monday 1st February - Sunday 7th February 2021
Weekly Horoscope: Aries
You yearn for a touch of magic, someone to come along and turn your world upside-down. Enjoy the moment, there's magic all around if we open our eyes.
Weekly Horoscope: Taurus
A family member has something on their mind and is having difficulty opening up about their relationship. You can get to the bottom of the situation and solve any issues.
Weekly Horoscope: Gemini
Feeling romantic? You could meet the partner of your dreams. Be prepared for exciting developments, declarations of love and secret confessions.
Weekly Horoscope: Cancer
Don't ignore the praise that comes your way, it's heartfelt. You've come such a long way and other people can see your progression. Accept your accomplishments.
Weekly Horoscope: Leo
You're planning a special surprise for a family member or partner. Once everything's sorted, tell people, otherwise it may not be a great surprise.
Weekly Horoscope: Virgo
A moment with your partner will have your adrenaline racing and heart pounding. A meal will bring something to your attention you didn't realise was possible.
Weekly Horoscope: Libra
Have a relaxing time watching your favourite films. You might be thinking of investing in a camera or a film editing programme to create memories of your own.
Weekly Horoscope: Scorpio
Dependable in a crisis, you can cope with any situation or solve any problem. Take time to look inside yourself and see if there's anything you want to change.
Weekly Horoscope: Sagittarius
It's easier to have a good time when you're not trying hard. There's so much creativity within your group of friends, you guys are sure to cook up some fun.
Weekly Horoscope: Capricorn
Plans change as you're needed with an unusual situation. Be cautious if you're offered a deal, not everything is as it seems. Read the small print before deciding.
Weekly Horoscope: Aquarius
Best keep your opinions to yourself. Your colleagues don't want to hear them because they think they're right. At work it may be best to keep your head down.
Weekly Horoscope: Pisces
Sensitive and sympathetic, you're a trusted friend and keep the secrets safe. You often care for others, helping out where you can. Recognition is coming.
Sally Morgan is Britain's best-loved psychic. She was just four when she reportedly saw her first spirit and since then has developed her skills to be one of the top 5 psychics in the UK. She even read for Princess Diana for four years.