Four generations of the royal family joined together to make Christmas puddings for The Royal British Legion
This image of the royal family making Christmas puddings together is the festive cheer we all need to see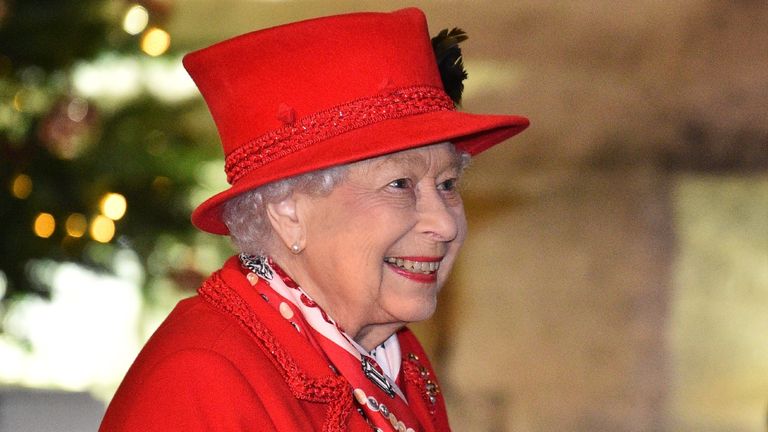 (Image credit: Getty)
Christmas is a time for togetherness, perfectly illustrated by four generations of the royal family joining together to stir up some Christmas cheer.
In photos from 2019, The Queen, Prince Charles, Prince William and Prince George can be seen making four Christmas puddings for the Royal British Legion.
The puddings have now been sent to veterans and their families, to enjoy during the festive season.
This follows royal news that Harry and Meghan are holding out an olive branch to the royals this Christmas.
The Queen was joined by Prince Charles, Prince William and Prince George in 2019 at Buckingham Palace to create four very special Christmas puddings. And now this year, these very puddings are on their way to some very special recipients.
The royal creations - complete with commemorative sixpences - joined 95 other puddings, to mark the 99th anniversary of The Royal British Legion. 
Pre-pandemic, these Christmas puddings were due to take pride of place as centrepieces at  the Legion's Christmas get-togethers. Instead, they are now being posted to veterans to enjoy at home. 
They have been sent to families as close to home as the UK and Spain, and as far away as Fiji and Bahrain. 
In a statement, Charles Byne, The Royal British Legion's Director General said, "Bringing people, families and communities together lies at the heart of the Legion's work and has done since we were founded in 1921."
"As we head towards our centenary in 2021, we are proud to start a new tradition for our community with the support of our Patron, Her Majesty The Queen, and three generations of her family.
"Christmas can be a time when people's troubles and worries are exacerbated by the financial pressures of the season or feelings of loneliness and isolation. The extra support the Legion can give, and the camaraderie of our get togethers can make a big difference to our community's well-being.
"Making and eating Christmas puddings has traditionally been a shared family activity, and we look forward to sharing these special puddings made with the help of The Royal Family."