The Drowning: everything you need to know about the new thriller that has viewers hooked
Has Jodie really found her missing son?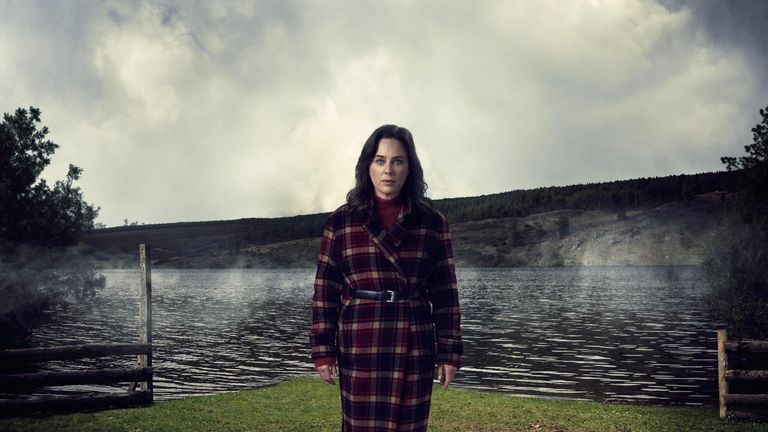 (Image credit: Channel 5)
Channel 5's The Drowning may only have debuted on February 1, but already viewers can't get enough of this chilling drama. Produced by Noel Clarke and Jason Maza and starring the brilliant Jill Halfpenny, Rupert Penry-Jones and Cody Molko, the series is broadcast over four consecutive nights, with the finale set to show on Thursday, February 4.
Though waiting that long might prove a challenge for some viewers, as they wait to discover if the son of Jill's character, Jodie, really is still alive. The show is co-written by Tim Dynevor, father of Bridgerton actor Phoebe Dynevor and the talented family's success continues as the gripping writing brings The Drowning's story of grief, mystery, and obsession to life.
But for those who have yet to dive in at the deep end of this compelling new series, we reveal all you need to know ahead of the finale ...
What is The Drowning about?
Hit Channel 5 show, The Drowning, focuses on mother Jodie, who is grief-stricken after her son disappeared nine years ago. Though he's presumed dead, Jodie cannot let go of her hope that he's still alive and after catching a glimpse of teenager Daniel, she soon becomes obsessed, believing he is her long-lost son. Whether he actually is or not, remains to be seen.
More from woman&home:
Whilst some viewers might be wondering if The Drowning is based upon a true story, the show is apparently fictional. Though there will may be families for whom the sensitive events portrayed in the show share some similarities with their own experiences.
How have people reacted to The Drowning?
Already on Twitter, fans have been quick to praise The Drowning's plot and brilliant cast - especially Jill Halfpenny's portrayal of grief-stricken mother Jodie.
'It's so good to see @halfpennyjill in the lead role in a drama! It's what she deserves #thedrowning' one Twitter user wrote.
Whilst another asked the ultimate question...
And another Tweeted: '#TheDrowning is absolutely amazing, had me glued to the tv from the minute it started. well done @halfpennyjill cant wait for tomorrows! X '
What does Jill Halfpenny make of The Drowning's ending?
Whilst dedicated The Drowning viewers will have to wait a little longer to discover what the show's final episode has in store for them, actor Jill has recently opened up about her own feelings about it.
Speaking recently to I Talk Telly, she explained: "I actually didn't see it coming. Some other people might, but I didn't. Endings are notoriously tricky. You just have to look at Twitter to know that no one's ever satisfied with endings!"
"But I feel like there's enough tied up and a feeling that the right things have happened, but also without it being too neat and obvious. I was satisfied with it."
We can't wait to find out what happens next!