Sex and the City stand-in reveals its toxic behind-the-scenes culture in a harrowing exposé
A Sex and the City stand-in exposes the real problems on the set of the iconic show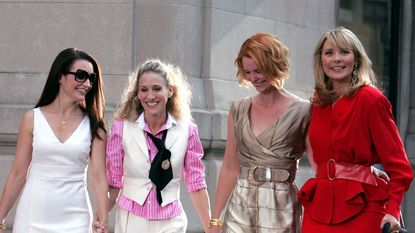 (Image credit: James Devaney/WireImage/Getty Images)
woman&home newsletter
Sign up to our free daily email for the latest royal and entertainment news, interesting opinion, expert advice on styling and beauty trends, and no-nonsense guides to the health and wellness questions you want answered.
Thank you for signing up to Woman & Home. You will receive a verification email shortly.
There was a problem. Please refresh the page and try again.
A Sex and the City stand-in has spoken out about her experience on its toxic behind-the-scenes culture – and no, it had nothing to do with Kim Cattrall and Sarah Jessica Parker.
Kim Cattrall being written out of the show has dominated recent headlines, but a revealing article from extra Heather Kristin has revealed there were a lot more issues to contend with behind-the-scenes than merely an ongoing 'feud' between the actresses. Heather stood in as Charlotte York for four seasons of the hit HBO TV series, working 60-hour weeks to survive in the cutthroat world of New York City. Her job was simple – to act as a mannequin for Kristin Davis during the technical set-up of scenes.
But according to Heather Kristin's harrowing write-up for the Independent, the young actress was expected to be consistently quiet and compliant, gradually losing her voice, and becoming a target of abuse from her superiors.
Kristin, today a mother and full-time writer, has penned a damning account of her time on Sex and the City, detailing the chronic misogyny that festered in every corner of its set. Her experience on the show drove her into isolation, until one memorable day when she had finally had enough.
A harrowing incident
"One scene stands out for me: Season 4, Episode 2," Kristin recalled. "Charlotte goes to her gynecologist with a yeast-like infection complaint and instead is prescribed an antidepressant and told to keep a vagina journal."
The scene required her to lie on the gynecologist's table, spread her legs into stirrups and wait for further instruction. An hour passed, and with the entire cast and crew gone, she fell into a deep sleep.
"When I awoke, I found my feet had been duct-taped to the stirrups," she wrote. "Crew members laughed. I felt sick. They took Polaroids of me like it was a big joke."
The humiliating incident encapsulates an edict seared into the creeds of countless workplaces – female employees are to be seen and not heard. As a woman working in the patriarchal world of television, Kristin knew that she risked losing her job if she spoke up.
"I wanted to flee. But I needed the paycheck. I needed the Screen Actors' Guild healthcare," she explained.
Alienated by her co-workers, Kristin's once colorful personality gradually faded into the shadow of her stand-in role.
"I stayed and remained silent on the set. I began avoiding the catered lunch upstairs at Silvercup Studios," she recalled.
Desperate to avoid a repeat of the gynecologist scene, she sacrificed her health to protect her dignity. The routine skipping of meals caused her weight to plummet and she became increasingly isolated, choosing to spend breaks rehearsing her music rather than interacting with the crew and cast.
"I brought my violin, practiced on an empty lot, and lost 15 pounds. For years, I stood in for the stars. I never stood up for myself."
Kristin finally gathered the courage to assert her presence on set, after she witnessed a female colleague subjected to an all-too-familiar display of misogyny.
"An alpha male actor pointed to my co-worker – the stand-in for Miranda – and declared for all to hear, 'I want that one tied up, gagged, and brought to my trailer'."
Horrified by the encounter, Kristin committed to defending herself against his sexist behavior in the future. "The next time that male actor got too close to me, I said, 'This is my space. It's my job to stand here. Back up','" she wrote.
SATC's behind-the-scenes drama: are we missing the point?
Kristin's experience with her male colleague is one that many women can relate to, but all too often calling out sexism isn't the kind of confrontation that makes headlines.
'Catfights' are far easier to splash across the front page, neatly distracting us from the real, and far more dangerous, culprit of workplace toxicity – misogyny. The narrative of Sex and the City's backstage culture has been dominated by tales of infighting between lead castmates Sarah Jessica Parker and Kim Cattrall for years, but have we missed the real issue here?
Could it be that other – and more grave – offenses were swept under a carpet of so-called wardrobe wars and salary disputes, simmering in the floorboards? That we're so busy pitting women against each other, we've developed an almighty blindspot when it comes to workplace misogyny. The media headlines would certainly suggest so.
Despite Parker's persistent denial of a conflict with Cattrall, the tabloids remain intent on throwing the two actresses into an endlessly rotating gladiatorial ring. "There is no catfight, there never has been a catfight," Parker told Vulture in 2018, having previously expressed her frustrations about the misleading portrayal of their relationship in a 2016 interview with Time. "It was always so heartbreaking to me that there was this narrative about Kim [Cattrall] and myself because it just didn't reflect anything that happened on that set."
Cattrall has also done her best to quash the rumors, sharing her support for Parker with the Daily Mail in 2010. "I think Sarah is fantastic," she said. "She is a born leader and she guides the crew and the cast in such a strong but gentle way. She and I are sick of this. It's exhausting talking about it, and a real bore. Next?"
Fast forward 11 years and the powerhouse actresses are still trying to dampen the flames of this alleged 'feud.' Following the announcement of the Sex and the City reboot, Parker took to Instagram to shut down a fan's comment that Cattrall won't be returning because the cast dislikes her. "No. I don't dislike her," she replied. "I've never said that. Never would."
She doubled down her feelings towards Cattrall in response to a fan who said they will "miss Kim/Samantha". "We will too. We loved her so," she wrote.
But no matter how loudly Parker and Cattrall refute the rumors, their voices can never overpower the noise of the tabloid machine. The media continues to dissect the dusty archives of their relationship, all the while brushing over the files scorched with damning accounts of on-set misogyny.
And in doing so, it oils the tires of our patriarchal system – blowing the verbal disagreements of women into salacious cover stories, while the day-to-day misconduct of men is relegated to throwaway anecdotes. Kristin's experience is a harrowing reminder to us all that, while we have made great progress to achieve workplace equality in recent years, there is still a long way to go.
Sign up to our free daily email for the latest royal and entertainment news, interesting opinion, expert advice on styling and beauty trends, and no-nonsense guides to the health and wellness questions you want answered.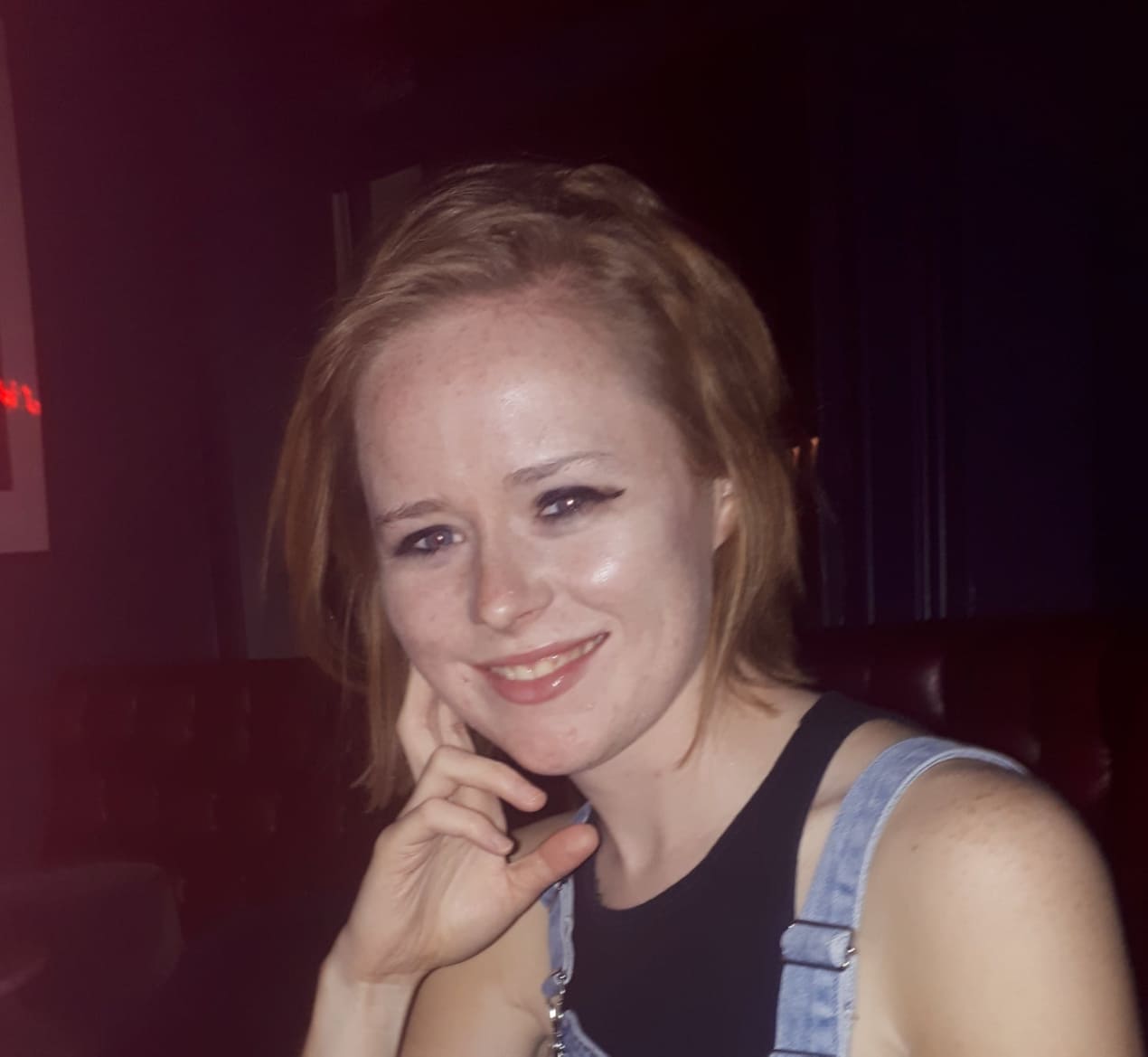 Hailing from the lovely city of Dublin, Emma mainly covers the Royal Family and the entertainment world, as well as the occasional health and wellness feature. Always up for a good conversation, she has a passion for interviewing everyone from A-list celebrities to the local GP - or just about anyone who will chat to her, really.
Emma holds an MA in International Journalism from City, University of London, and a BA in English Literature from Trinity College Dublin.