Who was 'Backstairs Billy?' The Queen Mother's favourite aide who is the focus of a new play starring Downton Abbey icon
William Tallon – or Backstairs Billy – was no stranger to scandal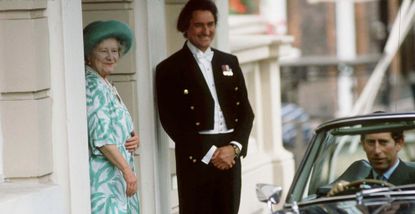 (Image credit: Tim Graham Photo Library via Getty Images)
woman&home newsletter
Sign up to our free daily email for the latest royal and entertainment news, interesting opinion, expert advice on styling and beauty trends, and no-nonsense guides to the health and wellness questions you want answered.
Thank you for signing up to Woman & Home. You will receive a verification email shortly.
There was a problem. Please refresh the page and try again.
Unsurprisingly, the focus of royal life is usually on the royals themselves. From Princess Diana's iconic revenge dress to the ongoing feud between Princes Harry and William, royals make for great headlines. But sometimes the people who keep life at the palaces ticking along smoothly are just as scandalous, shocking and downright soap-opera worthy – and none were quite as memorable as the Queen Mother's favourite servant, William Tallon.
William Tallon – or Backstairs Billy – was a lifelong servant to the late Queen Mother, regarded by those close to the royals as one of her close friends
Despite holding such a high position, William's personal life was full of scandal and uproarious stories – something which is being turned into a new West End play starring Downton Abbey star Penelope Wilton
---
From coronations to family feuds, the real lives of the Royal Family have had their fair share of drama this year alone.
But a new West End play opening in October will spotlight the life of the late Queen Mother and her relationship to one of her Pages, William Tallon.
Downton Abbey's Penelope Wilton will star as the Queen Mother for the play's run at the Duke of York Theatre, while Luke Evans (Beauty and the Beast) will star as Billy.
But who was the Queen Mother's beloved confidant and why is he the focus of a new play?
Who was Backstairs Billy?
William Tallon was Page of the Backstairs to Queen Elizabeth, the Queen Mother.
He entered Royal service during the time of King George VI in 1951 and remained with the Queen Mother after she was widowed until her death in 2002.
William became known as Backstairs Billy partly because of his role – while he was extremely close with the Queen Mother, he was always considered one of the 'downstairs' staff (aka, not something akin to a Lady-in-Waiting or Equerry).
As a result, the charming chap was often caught sneaking guests in through the backstairs. Which brings us onto why he was considered quite a memorable figure.
Royal biographer Tom Quinn – who wrote the book Backstairs Billy: The life of William Tallon, the Queen Mother's Most Devoted Servant – described William as "charming, loyal, promiscuous and in possession of a truly wicked sense of humour."
He also suggests he became one of the "Queen Mother's most trusted friends and confidants. While others came and went, Billy was the one servant the Queen Mother just could not do without. She adored him."
Which explains her unwavering loyalty in the face of behaviour which might not have been considered proper etiquette.
He was given the use of Gate Lodge, a cottage attached to his boss's home. However, his reported high sex drive meant that he would often be caught sneaking men in – something which could've been quite the security risk if it had gotten out.
As per the book, when the Queen Mother was away, he would allegedly invite two or three men back at a time.
Hilariously, the Queen Mother showed a sense of loyalty to her friend and aide, even when tabloids tried to sensationalise his homosexuality.
A story from the book has it that, when a newspaper reported that a "rent boy" had been invited back to Clarence House by Billy, the Queen Mother didn't miss a beat, drily responding, "How kind of William to invite that poor boy in out of the rain."
What happened to William Tallon after the Queen Mother died?
Despite decades of service and friendship, Billy ended up ousted by the royals.
William was the man photographed wheeling out a deteriorating Princess Margaret in 2001. The famously larger-than-life Margaret was wheelchair bound, with heavy sunglasses on to shield her eyes.
The photos rocked the nation who were not accustomed to seeing royalty in such a frail manner.
It was widely reported at the time that the late Queen Elizabeth II was furious at her sister being seen in such a way, and William found himself out of a job.
He was later barred from the Queen Mother's personal quarters and, when she died aged 101 in 2002, no member of the Royal Household told him of her passing and he was instead told by a journalist.
The book by Tom Quinn details, "Some months after the Queen Mother's death in March 2002, Billy received a short letter telling him that Gate Lodge had to be vacated... There was no leaving party, no letter of thanks, no formal goodbye."
It continues, "'I was upset and they didn't care,'" he said. 'As far as the household was concerned, I was simply an ex-employee as if I'd worked in the Palace for six months washing bottles. It hurt, but the truth is some members of the Royal household enjoyed my unhappiness. It was time for their revenge. They knew the Queen Mother could no longer protect me so the knives were out. I suppose I was silly not to have known it would happen.'"
Sadly, the book goes on to suggest, "Perhaps Billy, more than anyone, should have heeded the advice given to him by the Queen Mother, who told him at the beginning of their relationship: 'Whatever you do, William, never trust anyone. Ever.'"
After suffering liver failure, Billy was found dead at his London flat in in 2007.
Backstairs Billy will be running at The Duke of York's Theatre from 27th October 2023 to 27th January 2024 and tickets are available from £30 with £10 tickets available for every performance. The first batch of £10 tickets will be made available in September. Visit www.thedukeofyorks.com to find out more and book tickets.
Sign up to our free daily email for the latest royal and entertainment news, interesting opinion, expert advice on styling and beauty trends, and no-nonsense guides to the health and wellness questions you want answered.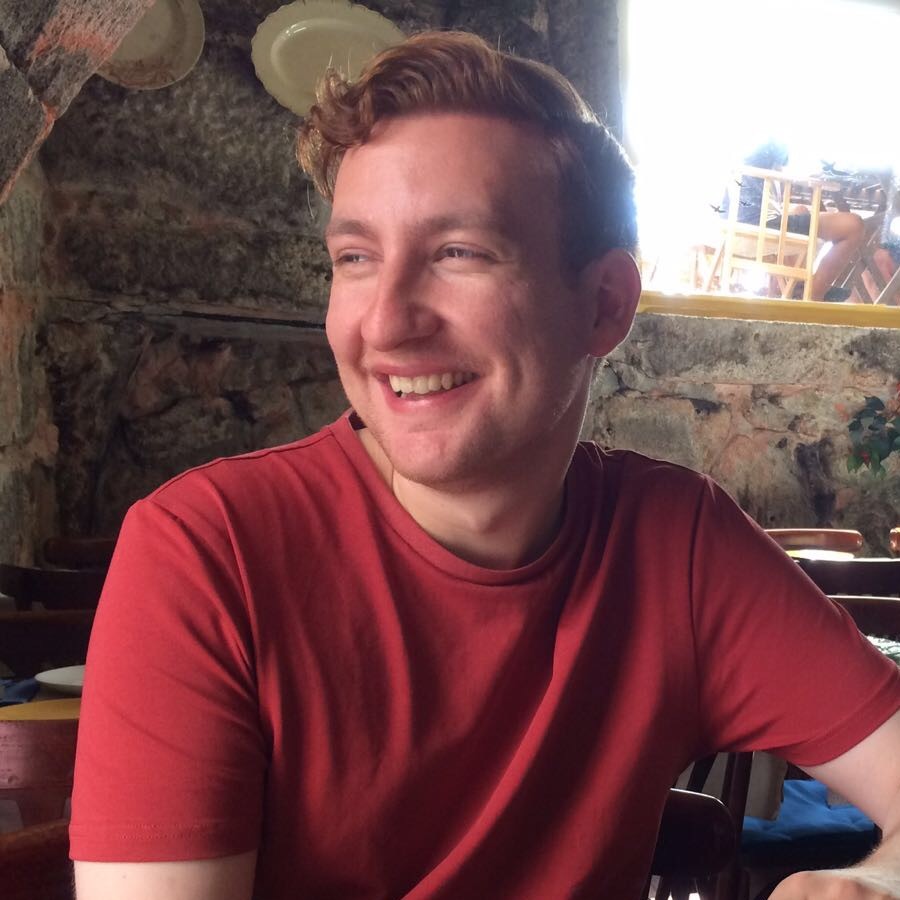 Jack Slater is not the Last Action Hero, but that's what comes up first when you Google him. Preferring a much more sedentary life, Jack gets his thrills by covering news, entertainment, celebrity, film and culture for woman&home, and other digital publications.
Having written for various print and online publications—ranging from national syndicates to niche magazines—Jack has written about nearly everything there is to write about, covering LGBTQ+ news, celebrity features, TV and film scoops, reviewing the latest theatre shows lighting up London's West End and the most pressing of SEO based stories.