These 'jaw-dropping' old pictures of Prince William with a full beard have got royal fans swooning
These vintage snaps of Prince William with a full beard have got royal fans calling for him to grow it back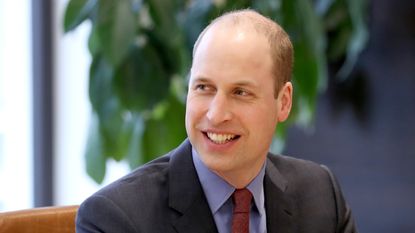 (Image credit: Getty Images)
Resurfaced photographs of Prince William with a full beard have got royal fans swooning and calling for the future King to regrow his facial hair.
---
Unearthed photographs of Prince William sporting a full beard, taken on Christmas Day in 2008, have sparked a big reaction from royal fans.
While Prince William, who resides at Adelaide Cottage with Kate Middleton and the Wales children, is almost always seen to be clean shaven, especially in recent years, the future King has publicly rocked some rather thick facial hair on a handful of occasions.
During the The Firm's traditional Christmas Day trip to church in Norfolk, William, who was just 26-years-old at the time, arrived in a smart coat, shirt and tie along with an impressive beard.
Prince William, whose father King Charles also rocked a dashing full beard in his younger years, was yet to tie the knot with Kate Middleton when the photographs were taken, however he would go on to propose to his then-girlfriend in 2010.
It's rare to see Prince William with bristly cheeks, as he has maintained a clean shaven image for the majority of his public life over the years, likely due to his former military commitments in the RAF and now his role as monarch-to-be.
Photos of William's Christmas beard shared on social media sparked quite the response from royal fans, with plenty expressing their delight at seeing the Prince of Wales in a 'hot' new light.
One insisted that William's beard was giving off some major "King energy", while another penned, "Damn! He looks so good."
Another urged, "Bring it back," while one more declared that he looked "jaw-dropping".
Others pointed out that Prince William appeared to resemble some of his royal ancestors with a face of whiskers.
"George V vibes in a good way, of course," one tweet said, comparing William to his great-great-grandfather.
"He looks very much like the old Kings, especially George V," agreed someone else.