Sarah Ferguson shares touching message about hope
She's known for her positive mindset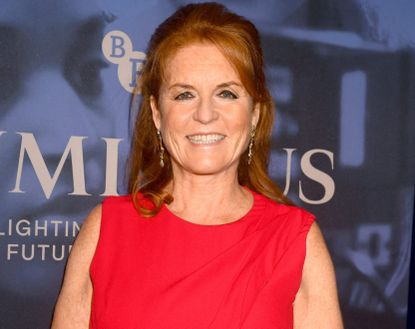 Sarah Ferguson has taken to Instagram to share a sweet message about hope.
Sarah Ferguson has shared a touching message about hope on social media.
The Duchess of York posted a series of spring photos with a caption recalling hermeeting with celebrated RAF pilot Leonard Chesire.
The royal news (opens in new tab) comes after Prince Harry shared a video with music icon Bon Jovi (opens in new tab).
The Duchess of York posted a series of spring flowers on her account on Saturday night, with a caption which detailed a meeting she once had with celebrated RAF pilot Leonard Chesire.
Her post read, "I was lucky enough to meet Leonard Cheshire and he always said to remember that no matter what happens, the buds of spring bursting through gives hope."
Many of her followers were quick to comment on the mother-of-two's inspiring words.
One of them replied to the post, "It's always good to be kind to each other. We never know what hardship a person is going through."
While another simply said, "Beautiful words."
Others were stunned by the beauty of nature in her post.
"These make us all feel happier. We have such perfect flowers and trees to enjoy. I can't wait for Miss Spring to jump in to action; the sooner the better" another follower replied.
Someone else added, "I love spring , you're right spring really does give hope."
Sarah is known for her positive messages - just last month a royal fan shared a sweet reply she received from the Duchess of York, after sending her a Christmas card.
The front of the card showed a mountain scene along with the words "we look to the road ahead."
Inside, it read, "We are united with gratitude for your support and kindness. Thank you,"and was signed by Sarah, Andrew, Beatrice, Eugenie and her husband Jack Brooksbank.
It seems it's been a busy few weeks for Sarah - more affectionately known as "Fergie" - who announced last month that she is set to release seven children's books (opens in new tab).
Sarah took to Instagram to share the news that she will release five picture books and two young chapter books over the coming months. She hinted that the first book will be available to buy mid 2020.
Lizzie Thomson is a regular contributor to woman&home, and also contributes to Metro.co.uk, Ideal Home, Culture Trip, and Evening Standard, covering all things lifestyle.