Is there a big mistake on the Royal Wedding invites?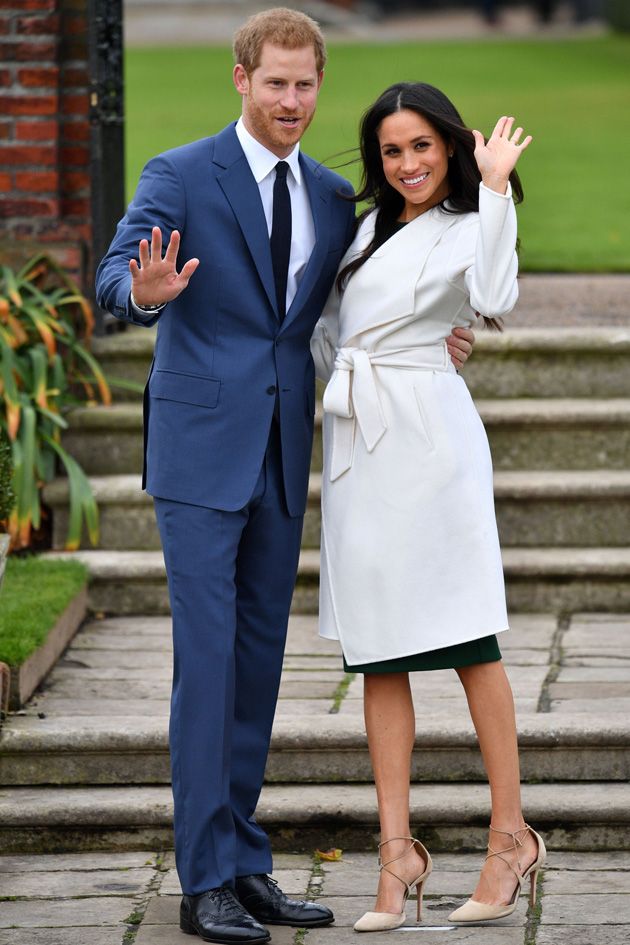 (Image credit: Shutterstock/Rex)
Prince Harry and Meghan Markle's wedding invitations have gone out, and people are noticing a strange 'mistake'.
A lot of people looking at the Royal Wedding invites have been quick to notice there is an important word missing on the invites.
The invitation states, 'His Royal Highness The Prince of Wales, K.G., K.T. requests the pleasure of the company of [insertmyname here] at the Marriage of His Royal Highness Prince Henry of Wales with Ms Meghan Markle.'
Prince Harry is referred to as Prince Henry (as this is his real name). However, Meghan's real name Rachel, isn't included.
This is especially surprising given that in the Queen's official statement of consent, she referred to her future family member by using her full name.
She wrote, 'I declare My Consent to a Contract of Matrimony between My Most Dearly Beloved Grandson Prince Henry Charles Albert David of Wales and Rachel Meghan Markle.'
Which leaves people asking, why are the palace now referring to Rachel as Meghan?
It seems as though the palace has decided that she will remain using the name she is known best under.
Another well discussed example of Royal Wedding name-changing was in 2011 when the Duchess of Cambridge, who at the time was known worldwide as Kate Middleton, became officially referred to as Catherine. This was a slightly different matter, as Catherine was her real name, but it still goes to show that the name of a Royal is a crucial part of their identity.
Much has been said of the invites themselves, which were printed by one woman, Lottie Small, and feature many interesting details.
A sweet detail was the fact that American ink was printed onto British card, to represent the matrimony of two people from opposite sides of the pond.
In terms of the writing on the cards, Meghan, unlike Kate, had to be referred to as Ms. instead of Miss, as an acknowledgement of her previous marriage.
The couple also decided to use the word 'with' between their names, instead of talking about Harry's marriage 'to' Meghan, which some say is a more equal, less patriarchal way of expressing it.
This is a couple that certainly likes to do things their own way!