Queen to miss out on this heartfelt royal tradition in 2021 due to the pandemic
The monarch usually remains in Norfolk until February for this reason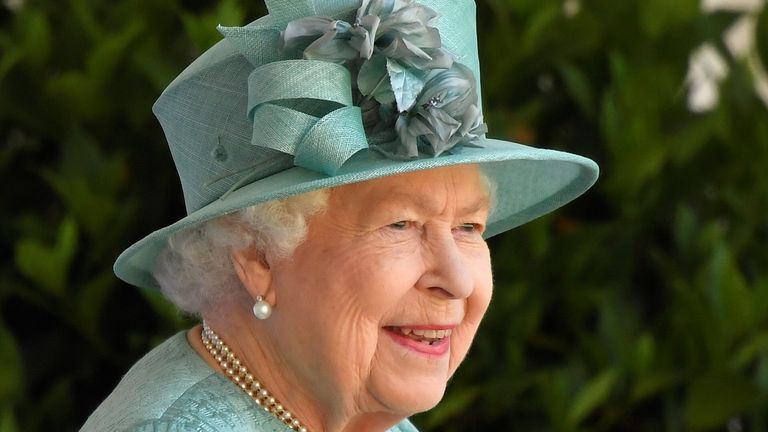 (Image credit: Photo by Toby Melville - WPA Pool/Getty Images)
The Queen is set to miss out on a heartfelt tradition this year due to the ongoing effects of the pandemic. 
The Queen usually stays at the Sandringham Estate until February to mark the anniversary of her father King George VI's death. 
The monarch and Prince Philip, Duke of Edinburgh are understood to have remained at Windsor Castle where they celebrated Christmas.
The Queen and her husband Prince Philip, Duke of Edinburgh have been residing at Windsor Castle since England's second lockdown. The royal couple then announced that they were to spend Christmas "quietly" at the Berkshire castle in light of the restrictions at the time. The Queen traditionally celebrates Christmas with the wider Royal Family at her Sandringham Estate in Norfolk. 
This year marked the first time in many years that the Queen spent Christmas at Windsor Castle. With England now in its third lockdown, it's understood that the royal couple have remained there and will stay at least until restrictions lift. This is currently expected to be in mid-February 2021. 
As a result, the Queen will sadly miss out on yet another Sandringham-based royal tradition this year. 
What royal tradition will the Queen be missing in 2021?
Following on from celebrating the festivities at Sandringham, the Queen usually remains at the Norfolk estate until after the anniversary of her father's death. King George VI passed away on 6 February 1952 at Sandringham House. Throughout her reign, the Queen has marked the anniversary in private. 
She reportedly also pays tribute to the memory of her late father by keeping the Christmas decorations up at Sandringham until 6th February.
In the days following on from this significant date, the Queen then usually returns Buckingham Palace in London.
Who was the Queen's father King George VI?
The Queen's father King George VI was born at York Cottage on the Sandringham Estate in 1895. He was the great-grandson of Queen Victoria, whose length of reign as a British monarch was surpassed by Queen Elizabeth II in 2015. 
According to Hello! magazine, the then-Princess Elizabeth first learned that her father had passed away during a trip to Kenya in 1952. 
She and Prince Philip had reportedly been due to travel to Australia and New Zealand, however the tour was cancelled and they returned home to the UK in light of the sad news. 
Princess Elizabeth was crowned Queen Elizabeth II on 2 June 1953 at Westminster Abbey. 
This year marks the 69th year of her reign, whilst her 95th birthday in April will be marked by a new commemorative coin.