The Queen faces backlash following parliament suspension decision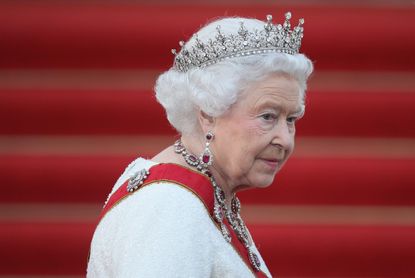 • Queen Elizabeth II approved Prime Minister Boris Johnson's request to suspend Parliament.
• Her majesty's decision has sparked backlash on social media.
• This follows royal news of Prince William thanking fans for birthday wishes.
On Wednesday (August 28), Her Majesty approved Prime Minister Boris Johnson's request to suspend parliament over a five-week period in September and October.
Following the announcement of the Queen's decision, thousands of Brits took to social media to voice their outrage, with some so furious that the hashtag #AbolishTheMonarchy began trending on Twitter.
'The idea of a hereditary Monarchy is an outdated anachronism which isn't fir for the 21st century. It is time we elect our Head of State and #AbolishTheMonarchy,' wrote one Twitter user.
Another added: 'To anyone looking to justify the Queen's actions today with the line, "she had no choice, she was just following protocol and convention" that is precisely why we should #AbolishTheMonarchy. If she is unable to apply critical thought to her function then she is utterly pointless.'
However, supporters of the Queen have hit back at the criticism, saying that #AbolishTheMonarchy is offensive and are garnering support for the hashtag #GodSavetheQueen.
MORE: The curious reason why there are no pictures of the Queen while pregnant
One former Army member tweeted: 'Making the Oath of Allegiance was one of he proudest days I joined the @BritishArmy I swear my allegiance to the Queen her heirs and successors and I'm sure other veterans feel the same,' wrote one Twitter user, before adding, 'I find the hashtag #AbolishTheMonarchy offensive and prefer #GodSavetheQueen.'
Others commented on how losing the monarchy would ultimately hurt the UK as it brings in so much tourism, with one Twitter user writing: '#AbolishTheMonarchy trending today, utter muppetry..The Royal family bring in billions of pounds of trade and tourism each year, I for one hope they continue for a very long time.'
In response to readers' questions to Her Majesty and the PM's decision, BBC royal correspondent Jonny Dymond said that it would have been impossible for the Queen to turn down the PM's decision.
He wrote on the BBC website: 'The Queen acts on the advice of her prime minister.
'While many, many people may be upset that Parliament is not going to sit at such time, precedent is on the side of those making this decision.'
The decision to suspend Parliament has now been approved, with the suspension happening no sooner than September 9 and no later than September 12, until October 14.
Isa Jaward is a journalist from London who has written for the likes of Time Out, The Guardian and Music Week.