Princess Eugenie breaks Instagram silence since Prince Andrew stepped down with emotional post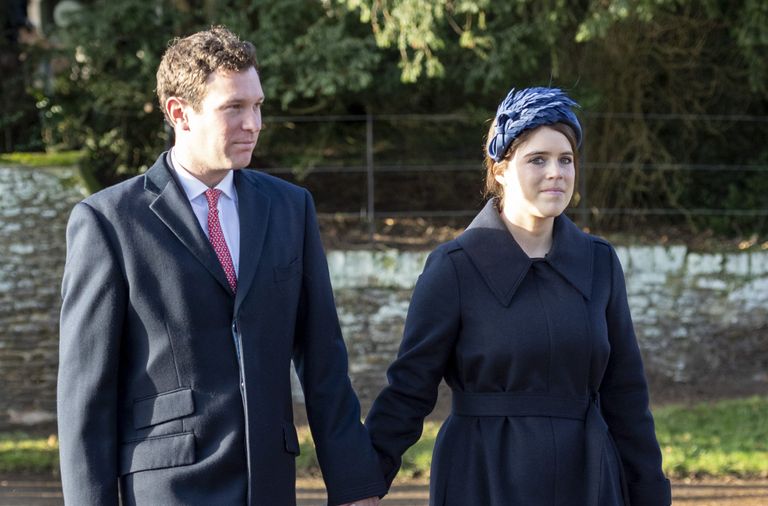 Princess Eugenie has thrilled fans after returning to Instagram with a emotional post.
It had been a while since Princess Eugenie updated her Instagram page, and clearly her fans and followers were missing her posts.
She returned with a lovely snap with her now husband Jack, to mark two years since the day they announced they were engaged.
Alongside the snap, she wrote, 'On this day two years ago...Jack and I announced we were engaged.. 💍😘'
Fans were clearly thrilled that Princess Eugenie was back on social media after a hiatus, and commented on the post to welcome her back.
One wrote, 'We missed you, Your Royal Highness ❤️'.
Another said, 'Aww. Welcome back to Instagram. I hope you and Jack are doing well.'
A third commented, 'So sweet. Good to see you on here again. You've been missed! 🥰'
Other also remarked on the fact that time has gone by very clearly since the royal pair got engaged.
'Gosh! that time has FLOWN by! wishing u well♥️', another said.
Princess Eugenie's lovely post comes after more than two months of silence, a break that started around the time her father's interview with BBC Newsnight aired.
After a lot of backlash, Prince Andrew issued a statement where he revealed that he'd decided to step back from his royal duties.
Not long after, Princess Eugenie's mother Fergie revealed to Vogue Arabia that the controversy surrounding Prince Andrew's releationship with Epstein has been hard on them as a family.
"When I talk about Prince Andrew, I talk about family because the last six months have been hard on the girls and me. To see such a wonderful man go through such enormous pain" she told the publication.
"He is the best man I know. It's just incredible what he has done for Britain, and it's all nonsense [her voice raises as she alludes to the Epstein scandal], so I talk about familyhood, and I'm very strong about it. The mental health of men is important and I think it is vital to articulate that more."