Princess Eugenie pays tribute to her grandmother the Queen as she shares Easter message
She's also shared some lovely Spring pictures to celebrate Easter...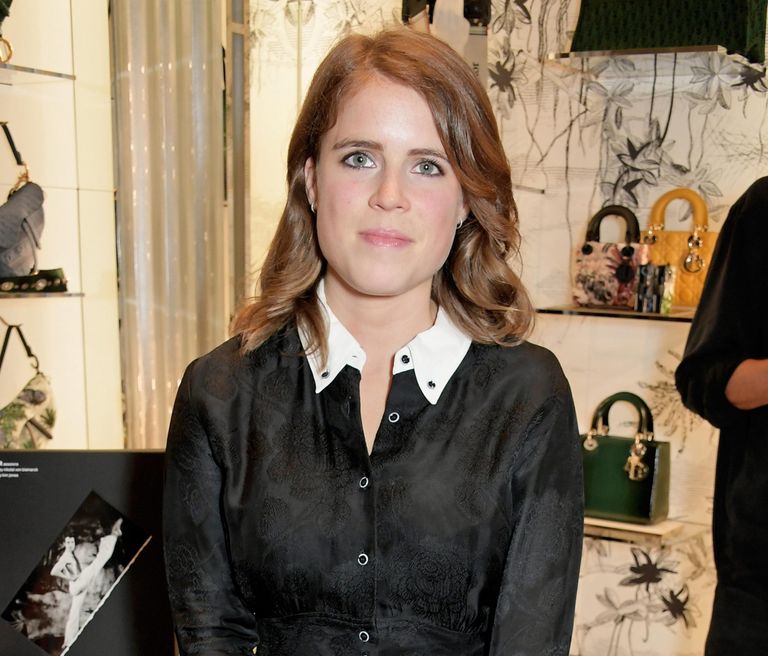 (Image credit: Getty Images)
By Amy Hunt
The royal family, along with the rest of the world, are spending this Easter at home in lockdown.
And of course, Princess Eugenie is no exception - with it thought that the Queen's granddaughter is self-isolating alongside her mum, Sarah Ferguson, and dad Prince Andrew, at their Windsor home, Royal Lodge.
But to celebrate Easter Sunday, the Princess has shared a lovely glimpse into the gardens at their home, sharing a series of beautiful flower pictures on her Instagram.
Eugenie also shared a sweet Easter message with her followers, alongside the photos.
In the caption, she paid a sweet tribute to the Queen, by reiterating the words spoken by her grandmother in her Easter address - after wishing her fans a happy Easter.
She said, 'Happy Easter 🐣 to you.
'To quote Her Majesty's Easter message "May the living flame of the Easter hope be a steady guide as we face our future." #happyeaster'.
Of course, it's unclear whether the photos of the gorgeous blooms are from Royal Lodge, but given that Eugenie is in lockdown there at the moment, it would certainly make sense!
Easter is normally a special time of year for the royals, with the family typically celebrating the weekend at a church service.
Princess Eugenie last year even attended a Royal Maundy service alongside the Queen - a rare official royal engagement for the Princess, who is not actually a working royal.
MORE:Duke and Duchess of Cambridge share lovely Easter photo taken at their Kensington Palace home - alongside important coronavirus message
In a previous Instagram post, the Queen's granddaughter lamented not being able to do the same this year. She wrote, 'This time last year I had the great honour of attending the Royal Maundy Service with Her Majesty.
'This year the service could not take place due to this challenging time we find ourselves in.'
'Head over to @theroyalfamily to see and learn more about this tradition that falls on the Thursday before Easter.
#tbt #happyeaster'.