Princess Diana's hilariously relatable parenting caught in unearthed footage from Harry and William's childhood
An unearthed childhood video of Prince Harry and Prince William proves that Princess Diana was just like any other mom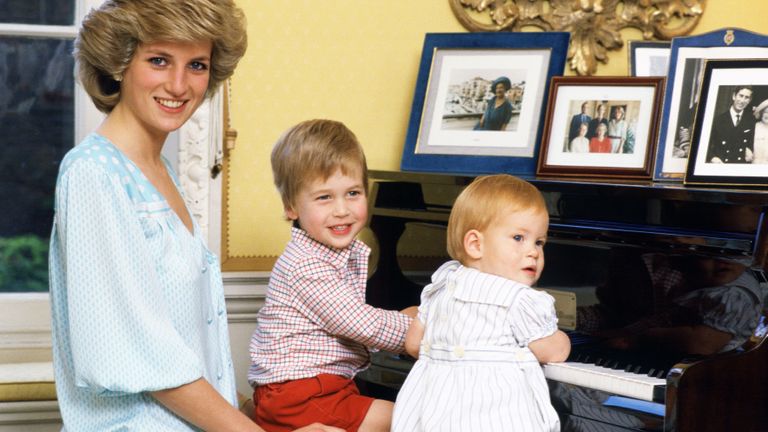 (Image credit: Photo by Tim Graham Photo Library via Getty Images)
An unearthed clip filmed during Prince Harry and Prince William's childhood proves that Princess Diana was a seriously relatable mom.
Footage of Princess Diana in the early days of motherhood has gone viral on social media, with fans loving the hilariously relatable uncovered clip.
The on-film moment shows Diana with Prince William and Prince Harry as young boys and the late Princess dealing with a rather naughty moment.
---
The snippet, which has amassed over one million views on TikTok, was filmed at Prince Charles' Gloucester home, Highgrove House, in 1986.
The two boys can be seen playing in the garden dressed in camouflage army outfits, while Diana, who was just 25-years-old at the time, is sporting gingham pink trousers and a fuchsia cardigan.
In the video, shared by @1ladyydianawales on TikTok, shows the late royal mother having to discipline her oldest son and her mom methods are hilariously recognizable.
While trying to call Prince William indoors at the end of their outdoor play time, the future King can be seen hiding back in the bushes with a stubborn look on his face.
"Alright! Harry will have all the fun then," Diana then declares while holding the youngest of her and Prince Charles' brood in her arms, before walking away from little William.
As William begins to protest and run after her, she adds, "No, it's alright!"
A narrator then explains that for the rest of the afternoon the boys were left with their nanny, while Diana got ready for a royal outing—a helicopter trip over Highgrove.
Royal fans flocked to the comments to share their reactions to the video, with many seriously amused by Diana's way of handling her cheeky little one.
"That is such a mom thing to say," one wrote.
"I love how she raised her hand 'no, it's alright', works evert time," another agreed.
A third chipped in to add, "Love the 'no, it's alright'. Mums across the ages and around the globe unite with these words and gestures!"