Princess Anne crowned most charitable royal for this special reason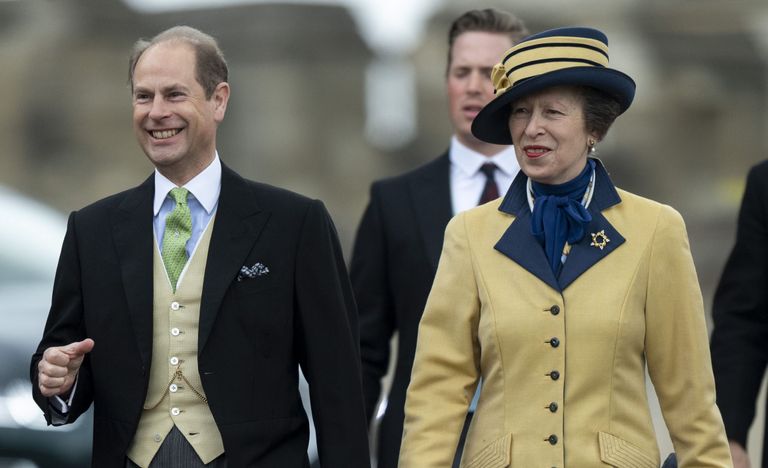 (Image credit: UK Press via Getty Images)
Princess Anne has been named the most charitable royal in a recent survey.
The Queen's only daughter, Princess Anne, has been named the most "charitable royal" – having made 73 royal patron visits to her chosen charities in the last year.
A recent study by GivingAssistant.org. revealed that Anne steamed ahead of the Duke of Cambridge in second place.
Prince William attended 58 different events as a Royal patronage, showing his support for many different organisations in the last year.
Examples of his recent meetings include those with Tusk Trust, United for Wildlife and The Passage.
READ MORE: Where do Mike and Zara Tindall live?
In third place is Prince Charles who has attended 48 occasions in the past year, including International Rescue Committee and the British Asian Trust.
Princess Anne - who lives in Gatcombe Park, an 700-acre estate nestled in the heart of the Cotswolds and is also home to her daughter Zara's home - was once dubbed the most hard-working royal as she attended a huge number of engagements.
But that title was taken from her as her brother, the Prince of Wales, was named the hardest working royal of 2019.
Impressively, Charles attended 521 functions – beating his sister Princess Anne for the first time.
READ MORE: Princess Anne given some very sad news amid coronavirus lockdown
The princess still carried out 506 events in 2019 – which is still an exceptional effort.
Prince Charles and Princess Anne have taken on more official engagements since the Queen and Prince Phillip started reducing their outings in the mid-1990s.
Now more than ever the younger members of the royal family are set to have to step up as the Queen could continue to have to lay low amid the global coronavirus pandemic.
Given her age, royal biographer, Andrew Morton, said he feared the Queen may never return to work in the way same way following the coronavirus crisis.
He told The Sun, "'It's terribly sad but I can't see how the Queen can resume her usual job."