Prince William reveals unlikely snack he once ate to cure a hangover
It's an old Cockney favourite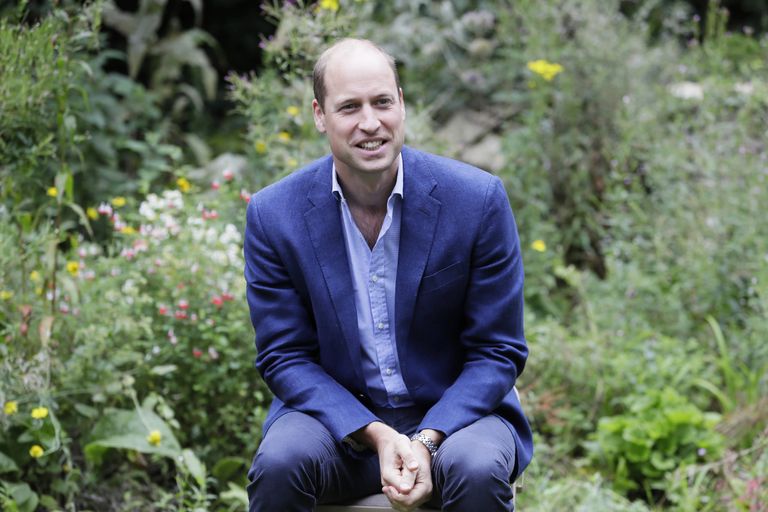 (Image credit: Getty Images)
Prince William has shared an unlikely snack he once ate to help with his hangover, after a night out.
Prince William has revealed a food he once ate to cure his hangover, after a night out.
The royal said he once ate Cockney favourite jellied eels after a 'bender.'
The royal made the surprising admission during a trip to Peterborough on Saturday, where he visited a drop-in day centre for the city's homeless.
The 38-year-old spoke to former rough sleepers and those currently using the centre's services.
Gary Griffiths - a roofer who worked on the restoration of Windsor Castle after the 1992 fire - commented on the prince's trimmed-down appearance, stating he needed 'a bit of pie and mash' to 'fatten' himself up a little.
To which Prince William replied, 'Around the jowls maybe, have lost a bit of weight up here, around the chin? Maybe lockdown hasn't been quite so [bad].'
The group discussed other Cockney foods the royal could eat to gain a little weight.
Another individual at the event, Robert Smale, said that Prince William commented, 'I ate jellied eels on a hangover, after a bender.'
Robert said he thought this was 'quite good' - adding 'at least he's human.'
The centre - which is run by Light Project Peterborough - has helped house 130 rough sleepers since the coronavirus lockdown began.
During the visit, Prince William said Britain would 'never have a better chance' to solve its homelessness crisis and urged the country to 'be brave and a bit bold' to address the issue.
The royal commented, 'I'm really hoping - I mean this pandemic has been truly horrendous for everyone - I'm really hoping that the slivers of positivity and the slivers of goodness that might come out of this is in the homelessness side of things.
'You'll never have a better chance nationally to crack homelessness and do something properly.'
Lizzie Thomson is a regular contributor to woman&home, and also contributes to Metro.co.uk, Ideal Home, Culture Trip, and Evening Standard, covering all things lifestyle.