Prince William and Prince Harry reunite because of late mother Princess Diana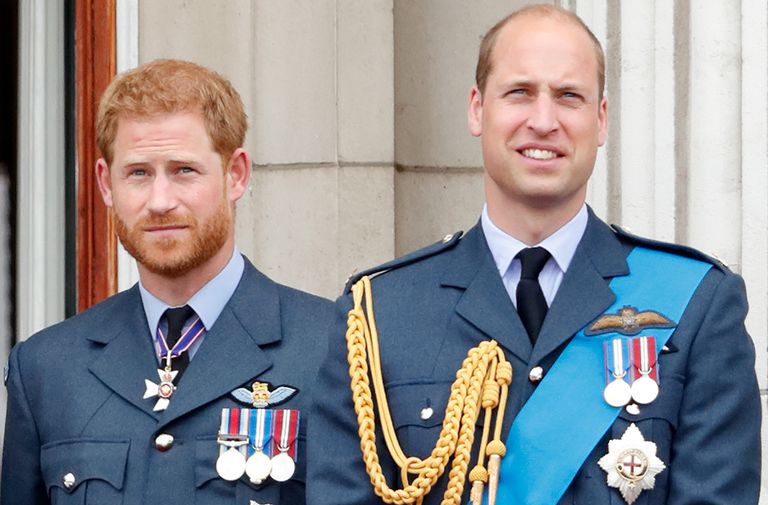 (Image credit: Getty)
Princes William and Harry have reunited in honour of Princess Diana.
Prince William and Prince Harry have reunited in honour of their late mother Princess Diana.
The Dukes of Cambridge and Sussex tragically lost their mother back 1997, and subsequently the British government set up the Diana Award to continue the late Princess's legacy.
And now the two brothers, who haven't made a joint appearance since the Duke of Sussex officially stepped back as a senior member of the Royal Family back in March, have sent a lovely letter to the award's organisation.
https://www.instagram.com/p/CAK5Ne8HGEB
'We've received a lovely message from HRH the Duke of Cambridge,' wrote the organisation on their Instagram page, alongside a series of lovely photos of the two Princes working with them.
'Thank you to the Duke and the Duke of Sussex for all your support over the years and now in this uncertain time.
'We're incredibly grateful for all of our supporters (including you reading this right now) for making it possible for us to help young people change the world.
MORE: The hidden meaning behind Duchess Catherine's lockdown outfits
'We hope this brightens your day - it certainly did ours!'.
They then shared slides revealing what Prince William's letter said, reading, 'I wanted to write to send my support and thanks to all the staff, volunteers and supporters of The Diana Award.
'My brother and I remain ever appreciative of the work you do to foster, develop and support young people, particularly at this time of uncertainty.
MORE: The Queen is 'making the most of lockdown' with daily horse rides
'Whilst you are finding yourselves adapting to new ways of working there is no doubt that your support for young people, through what will be anxious and unsettling times for many, is as important as ever.
'This comes with my very best wishes for good health to you and your families over the coming weeks'.
What a lovely gesture from the two Dukes!