Prince William and Princess Catherine's plans to be totally different to 'unreachable' Queen Elizabeth II
William and Catherine don't want to seem 'unreachable and untouchable' like the Queen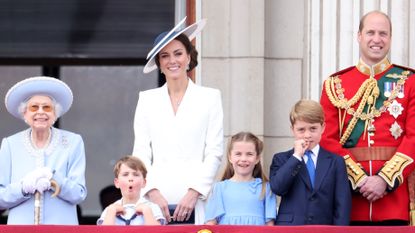 (Image credit: Getty Images)
Prince William and Princess Catherine are said to be keen to make sure they come across as relatable and open to the general public, unlike the 'unreachable' Queen Elizabeth II.
---
With the death of the late Queen Elizabeth II meaning King Charles had to step up to take on his duty as sovereign and the Prince and Princess of Wales becoming key figureheads in the new King's monarchy, it's been claimed they are keen to take a modern stance on royal working.
According to a body language expert, Prince William and Princess Catherine, who live in modest Adelaide Cottage with the three Wales kids, hope to show an air of relatability and closeness with royal fans in a step away from the distanced approach the Queen took during her reign.
Body language expert Darren Stanton explained that Kate and William are keen to show a closeness to the public so they aren't put on a pedestal.
"We never would have seen this same openness with the public from William and Kate in Queen Elizabeth's day, because of the strict protocols she adhered to. It was very much us and them when it came to the royals," he told OK! magazine.
"Although the Queen met hundreds and thousands of people during her reign, there was always this distance that was kept between the monarchy and the public," he added.
Darren went on to add that the Prince and Princess of Wales "don't want to be this couple that are seen on a pedestal and who are unreachable and untouchable".
"Instead, they want the general public to relate to them," he continued.