Prince Philip is reportedly the only person who treated the Queen 'like another human being'
The two were married for nearly 74 years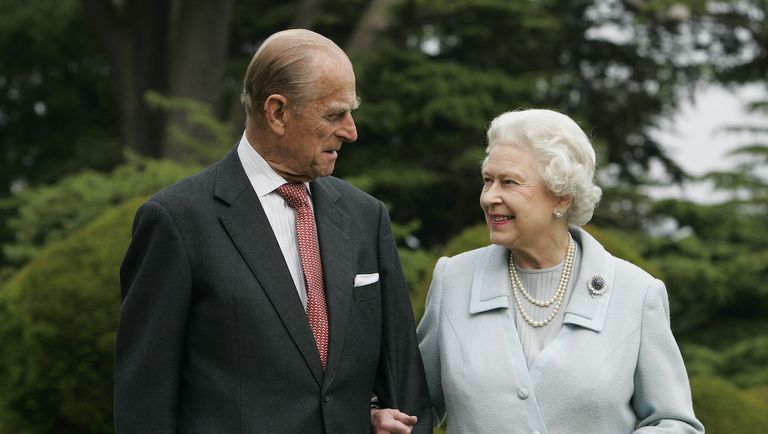 (Image credit: Tim Graham/Getty Images)
To the world, she's the Queen, but to the Duke of Edinburgh, she's simply his wife. Prince Philip was married to Queen Elizabeth for nearly 74 years, and he is allegedly the only one who treated her "like another human being," according to MyLondon.
• Prince Philip passed away at Windsor Castle on April 9 at the age of 99.
• Though the beloved royal couple always appeared dignified, Prince Philip and the Queen's relationship was supposedly just like everyone else's.
• In other royal news, Prince Philip's heroic World War II acts have been revealed.
There are many rules and formalities to follow when you're a member of the royal family, but the heads of the British monarch were supposedly just like everyone else behind closed doors.
Lord Charteris, the monarch's former private secretary, revealed to MyLondon that "Prince Philip is the only man in the world who treats the Queen simply as another human being. He's the only man who can. Strange as it may seem, I believe she values that."
The two always remained poised in public, but when they were not in the spotlight, their true personalities were on display, per Lord Charteris. Although they both shared a love for the outdoors and horses, Prince Philip had a more daring personality, whereas the Queen was more reserved. He supposedly didn't have an issue raising a voice to his wife, and she wouldn't hesitate to tell her husband to "shut up" if she saw fit. (Sounds about right!)
Despite any differences, it's clear the two shared an unbreakable bond. According to The New York Times, the Queen revealed to her father, King George VI, that Prince Philip was "the only man she could ever love."
The world is remembering the Duke of Edinburgh for an incredible life—heroic moments, unknown facts, humorous quips and all.
Danielle is a news writer for woman&home and My Imperfect Life. When she's not working, you can find her experimenting with new recipes or sitting on the couch with a good book and a cup of coffee.