Prince Harry and Meghan Markle ask people to 'be kind' as they share first campaign since royal split
The pair are backing a new charity initiative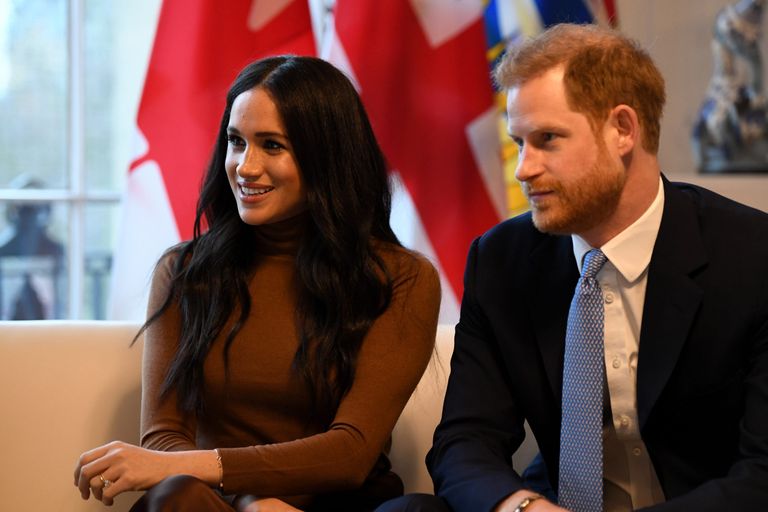 Prince Harry and Meghan Markle have posted asking for 'kindness', showing their support for a new campaign.
Prince Harry and Meghan Markle have shared a reminder of the importance of kindness on their Instagram page.
The couple expressed their support for Bell Canada's Let's Talk charity campaign, which aims to get people to reach out to friends and family.
Yesterday, the couple took to their official Instagram account (@SussexRoyal) to share an important message.
They expressed their support for the Bell Let's Talk charity campaign, which highlights the importance of kindness.
The pair shared a series of photos on their Instagram Stories from the charity campaign - each one showing a different person or group holding up a sign encouraging people to treat others well.
The signs had messages such as, 'be kind to everyone you meet, it goes a long way,' 'kindness doesn't cost a thing', and 'be there for each other'.
At the start of the photos the Duke and Duchess wrote, 'Today is #BellLet'sTalk Day, where people around the world are taking action and creating positive conversations about mental health.
'We are so happy to be supporting Bell's mental health campaign. Each time you watch @bell_letstalk official video on Instagram, Bell will donate 5 cents towards Canadian mental health initiatives. So please share, please talk and be part of the solution.'
Bell Canada is a Canadian phone network and their current campaign encourages people to reach out to their friends and families, to check how they are feeling.
Other famous faces, such as Céline Dion and Canadian Prime Minister Justin Trudeau, have also backed the charity initiative.
This isn't the first time Harry and Meghan have stressed the importance of mental health. The pair were previously involved with William and Kate's Heads Together charity.
The couple have always held charity work close to their hearts and have been determined to show that their decision to step back from the royal family will not impact this.
Earlier this month, the royal couple announced they were stepping back as senior royals and would split their time between the UK and Canada.
Lizzie Thomson is a regular contributor to woman&home, and also contributes to Metro.co.uk, Ideal Home, Culture Trip, and Evening Standard, covering all things lifestyle.