The touching reason Prince Harry and Meghan delayed their arrival at a recent awards ceremony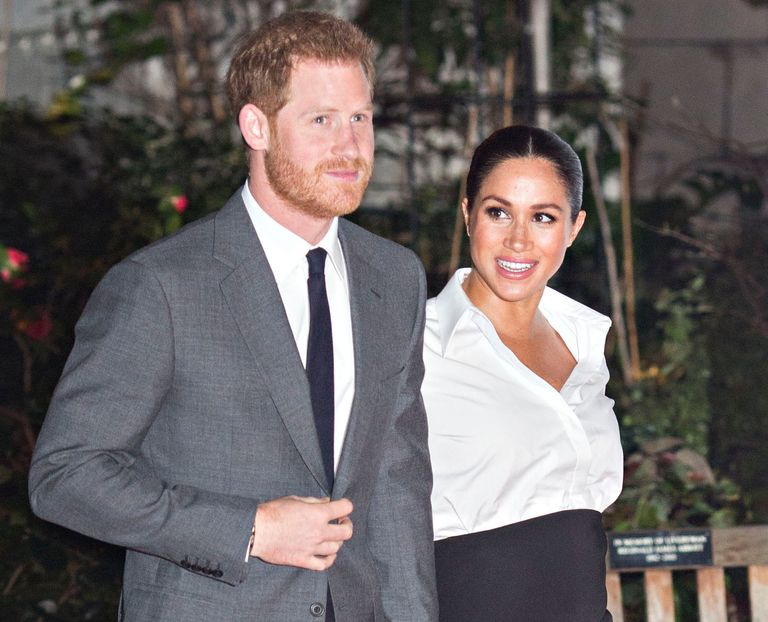 (Image credit: Rupert Hartley/REX/Shutterstock)
By Amy Hunt
Prince Harry and Meghan Markle are certainly keen to make a difference in the world, and the couple displayed their intentions to do good ahead of a recent awards ceremony.
Earlier this month, the Duke and Duchess of Sussex were due to attend the Endeavour Fund Awards, which recognises the achievements of former service men and women.
But the royal couple put off their arrival at the special event, for a very important reason.
MORE:Marks and Spencer is selling a dupe of Meghan Markle's pre-wedding day dress - and it's only £55
Ahead of the awards, Harry and Meghan had decided to hold a private meeting with Viv Johnston, a mother whose son Danny, 35, a former military man, committed suicide last year.
In an interview with the Mirror, Viv revealed that she and her family were going to the awards ceremony anyway, but that it was a surprise to hear that the royal couple wanted to meet with her personally beforehand.
She explained, "Me and my family were invited to the awards ceremony and we were told that Harry and Meghan would like to meet us.
"I was amazed, a bit nervous but very excited. We were shown to a private room and Harry and Meghan came in. They were absolutely wonderful."
Reportedly, the Duke and Duchess had heard about Danny's death through a friend who works at Kensington Palace.
Viv's son Danny died from suicide after struggling since leaving the Army.
"Meghan was very nice to me and wanted to know how I had been coping. I said to Harry that much more needs to be done to help veterans and service personnel suffering from PTSD and other mental health problems — and he nodded.
"They were both very interested in seeing how veterans and serving personnel with mental health issues can be helped."
Viv, from West Sussex, also shared information about an organisation called All Call Signs, which is a peer-to-peer communication service for all veterans and serving military personnel, to enable them to talk to one another about their experiences and struggles.
She revealed that Meghan and Harry showed a particular interest in the organisation, saying, "They were both so genuine and were really sad to hear about what happened to Dan but they were also really interested in the All Call Signs organisation.
"Harry wanted to know why and how it was set up and how the organisation worked. I explained that it was an early-warning system to get vulnerable veterans or service personnel who go missing to be found quickly and he said he thought it was a great idea.
"I then asked if he would like an All Call Signs wrist band. I expected someone to take them away once I handed them over but both he and Meghan smiled, said thank you and put them straight on."
Viv also shared that the Duke and Duchess of Sussex were particularly generous with their time, ignoring their royal aides when their chat delayed the beginning of the Endeavour Fund Awards.
She said, "Three very panicked blokes came in at one stage and said 'Sir, we have to go, people are waiting' and he said 'Well, I'm talking', and we carried on chatting.
"Meghan was so sweet and caring. They both were very genuine and I was very moved that they cared so much about what had happened to Danny — that meant a lot."