How Prince Harry is spending his time before the royal baby arrives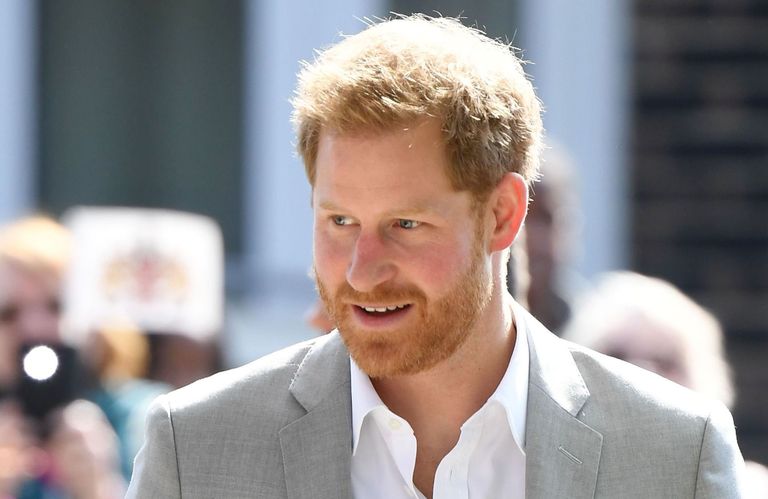 (Image credit: Tim Rooke/REX/Shutterstock)
With the Royal Baby due any moment now, Meghan, Duchess of Sussex, is resting at home ahead of the big day.
The Duke and Duchess of Sussex have recently moved into their new home, the beautiful Grade II listed Frogmore Cottage in Windsor.
And while pregnant Meghan gets settled in and prepares for the arrival of the newborn, Prince Harry has been out and about attending various royal engagements in London.
The first was a visit to Chatham House to meet with members of the Royal Institute of International Affairs, for an undisclosed briefing session. Then, he attended a Royal Foundation discussion on conservation and sustainability. Whilst we're unsure what the details of these meetings were, it's clear Prince Harry is keeping busy!
MORE:Marks & Spencer is launching an amazing dupe of Meghan's skirt for just £25
It's likely that after a trip to the capital, the Duke was quick to zoom back out to Windsor, to be with Meghan ahead of the birth.
The details of the royal birth will remain private from the public, the Duke and Duchess announced recently, until a few days after the baby's arrival.
Some royal fans speculate that the baby will arrive over the long Easter weekend - however, the official due date is still unknown to those outside the royal family.
In an Instagram post from their new account @sussexroyal, the Duke and Duchess thanked members of the public for donating to some great charities in lieu of gifts for the newborn recently. It seemed that lots of people took action, as the pair penned a post that read:
'Just one week ago, The Duke and Duchess of Sussex asked that you kindly consider supporting various organisations around the world in lieu of sending gifts for the upcoming arrival of their first born. Not only did many of you lend your support, you took action.
'Their Royal Highnesses wanted you to know the impact of your support – the direct effect your donation, energy, and action made! YOU chose to be part of the collective good, and you have made a real difference.
'Whether a $5 donation, £1000 contribution, offering to volunteer, or spreading the word – you've played your part. And on behalf of The Duke and Duchess (and Baby Sussex), we thank you so much.'
See the post HERE.
We can't wait until the family of two become a family of three!