Prince Charles' sweet tribute to Meghan Markle revealed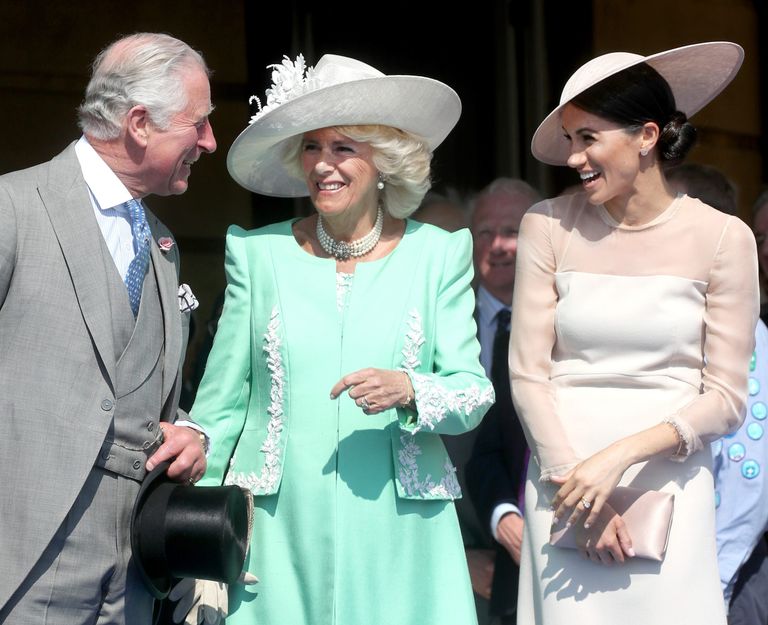 (Image credit: Chris Jackson)
The Prince of Wales has a "framed" picture of himself and Meghan Markle at his Clarence House residence - proving just how close their bond is.
New book, Finding Freedom, reveals Prince Charles has a black and white photo of himself and Meghan Markle framed at Clarence House
Prince Harry's father escorted Meghan down the aisle at the royal wedding in 2018
Prince Charles and the Duchess of Sussex appear to have an unbreakable bond, and his latest sweet tribute to the Duchess is enough to melt our hearts.
According to royal biography, Finding Freedom, The Prince of Wales has a "framed black-and-white photo of himself escorting his daughter-in-law at his Clarence House residence".
READ MORE: Meghan Markle was given a 'royal masterclass' from the Queen before quitting
The photograph was taken at the royal wedding back in May 2018, after Prince Harry's father, Charles, walked Meghan down the aisle following her own own father's absence.
Discussing how it came about at the time, Prince Harry said, "He immediately said, 'Yes, of course, I'll do whatever Meghan needs and I'm here to support you'," Harry said. "For him that's a fantastic opportunity to step up and be that support, and you know he's our father so of course he's gonna be there for us."
Ever since Prince Harry started dating the American actress, Prince Charles is said to have "taken a real shine to Meghan".
An insider revealed, "She's a sassy, confident beautiful American. He likes very strong, confident women.
READ MORE: Royal family makes huge change for Prince Andrew, Meghan Markle and Prince Harry
"She's bright and she's self-aware, and I can see why they've struck up a very quick friendship."
The sweet photograph revelation comes just days after the depth of Meghan and Prince Charles' bond was revealed.
The book also claims the former Suits actress saw father-in-law Prince Charles as a "second father," after having an estranged relationship with her own father, Thomas Markle.
The authors add, "Meghan had her own reasons for admiring her father-in-law, who had poignantly walked her down the aisle when her own father let her down.
"At the time, a trusted confidant said Meghan 'found such a supportive and loving father in Charles, which has really changed her life for the better.'"