Duchess Camilla reveals her excitement about Harry and Meghan's royal baby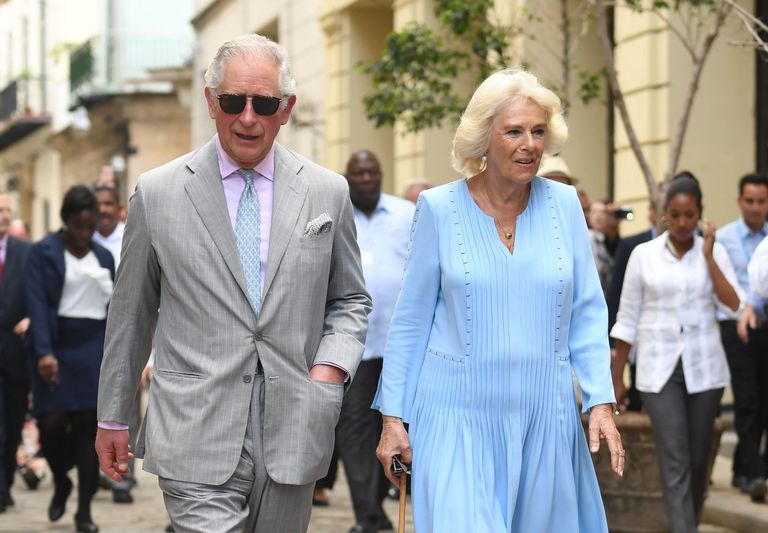 By Amy Hunt
Prince Charles and Camilla, Duchess of Cornwall are currently on an historical visit to Cuba, as part of their wider tour of the Caribbean.
And during a tour of Havana, Camilla very sweetly commented on her excitement over the impending royal baby.
The Duchess was asked about Meghan and Harry's baby, set to be born in just a matter of weeks, whilst on a walkabout. One fan asked here,"Are you excited about the new baby joining your family?"
To which she replied, "Yes, very much so."
It'll be the fourth royal grandchild for Prince Charles and his wife, although Camilla has four other grandkids from her children from her first marriage to Andrew Parker Bowles.
The Prince of Wales' and Camilla's visit to Cuba is a royal first - they've made history as the first ever members of the royal family to travel there.
Read more:The very strict rules Prince George and Princess Charlotte have to follow under their nanny
Given that Cuba is a Communist country, it has usually been considered too politically sensitive for the any members of 'The Firm' to go there.
In fact, according to ITV News, no British Prime Minister has ever even paid a visit there - with Barack Obama one of the only US Presidents to do so.
Charles and Camilla have enjoyed a number of engagements all over the Caribbean over the last few weeks, including in Barbados, St Vincent and the Grenadines, and St. Kitts and Nevis.
It's been a busy schedule of official visits, walkabouts, and meetings with dignitaries, but they've certainly found time for some fun too.
During their time in Grenada, the couple enjoyed some local passionfruit rum, which had a whopping 45% alcohol content.
Clearly Camilla was blown away by it's strength, remarking after drinking, "Blimey! That packs a punch!"
The royal couple regularly undertake visits to countries abroad, after the Queen put a stop to her overseas trips as she entered her 90s.