This is where Prince Charles and Camilla are self-isolating after postponing their royal tour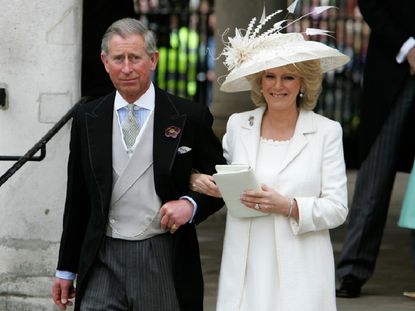 Prince Charles and Camilla, Duchess of Cornwall are self-isolating in Scotland after having to postpone their upcoming tour of Bosnia, Herzegovina, Cyprus, and Jordan.
With the coronavirus pandemic gripping the country, Prince Charles and Camilla have left London for the forseeable.
With Charles being 71 and Camilla 72, the couple are at high risk of developing complications if they caught COVID-19.
Where are Prince Charles and Camilla self-isolating?
Charles and Camilla are self-isolating at the Balmoral estate in Scotland.
It comes after a palace aide confirmed that the Duke and Duchess have left London for the forseeable future.
Charles and Camilla were due to undertake an overseas tour this month, but it's been called off due to the global pandemic.
The Duke and Duchess of Cornwall aren't the only royals who have had to cancel their engagements.
The Queen has canceled her visits to Cheshire and Camden.
Her Majesty has also confirmed that she will make further changes to her schedule.
She has also left London to stay in Windsor with her husband, Prince Philip.
The Queen released a statement addressing the nation this weekend.
What did the Queen's statement say?
The statement read: 'As Philip and I arrive at Windsor today, we know that many individuals and families across the United Kingdom, and around the world, are entering a period of great concern and uncertainty.
'We are all being advised to change our normal routines and regular patterns of life for the greater good of the communities we live in and, in particular, to protect the most vulnerable within them.
'At times such as these, I am reminded that our nation's history has been forged by people and communities coming together to work as one, concentrating our combined efforts with a focus on the common goal.
'We are enormously thankful for the expertise and commitment of our scientists, medical practitioners and emergency and public services.
'But now more than any time in our recent past, we all have a vitally important part to play as individuals - today and in the coming days, weeks and months.
'Many of us will need to find new ways of staying in touch with each other and making sure that loved ones are safe.
'I am certain we are up to that challenge.
'You can be assured that my family and I stand ready to play our part.'
Robyn is a celebrity and entertainment journalist and editor with over eight years experience in the industry. As well as contributing regular to woman&home, she also often writes for Woman, Woman's Own, Woman's Weekly and The Sun.