Queen makes a huge technology leap in order to keep in touch with family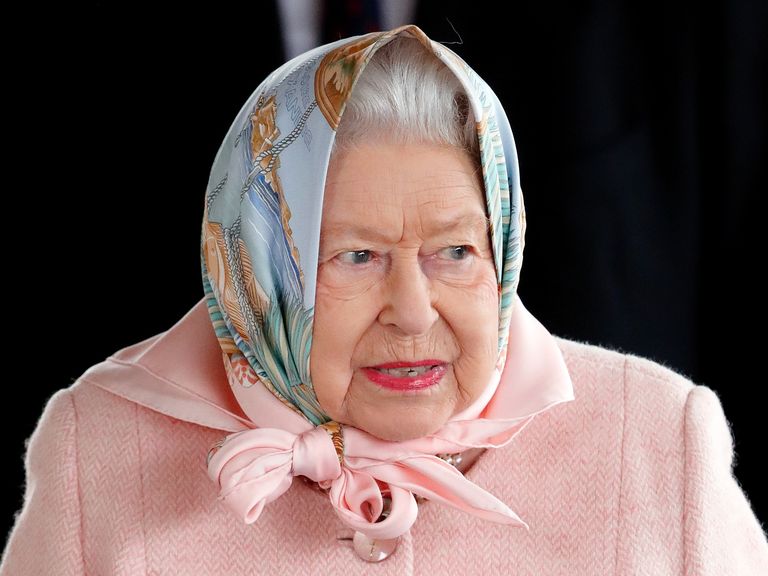 The 93-year-old monarch is keeping in touch with her family via video calls as she and Prince Philip continue to social distance at Windsor Castle.
Palace aides are planning on setting up video conferencing for the Queen and Philip to communicate with their family
Her Majesty will be given instructions on how to make and receive video calls
It is the latest move in the palace's plans to protect the Queen from catching Coronavirus
It follows royal news that the Queen will make an unexpected speech in response to the crisis
The Queen will be learning how to take video calls in a bid to keep in touch with her family during this period of social distancing.
According to The Telegraph, the 93-year-old monarch - who is currently residing at Windsor Castle with her husband, Prince Philip – will have palace aides set up video conferencing.
It is thought she will be given instructions on how to place and receive video calls.
It comes just days after the monarch released a statement about this period of "great concern and uncertainty" and our need to "protect the most vulnerable".
Alluding to the COVID-19 pandemic, she said, "As Philip and I arrive at Windsor today, we know that many individuals and families across the United Kingdom, and around the world, are entering a period of great concern and uncertainty.
"We are all being advised to change our normal routines and regular patterns of life for the greater good of the communities we live in and, in particular, to protect the most vulnerable within them.
"At times such as these, I am reminded that our nation's history has been forged by people and communities coming together to work as one, concentrating our combined efforts with a focus on the common goal."
It comes after it merged that the Queen is keen to address the nation via a TV speech in order to boost morale and ease anxiety.
An insider said, "It has been agreed the address will happen at a key moment in the crisis and that it will be a hugely important way to lift the nation's morale.
"There is no one more experienced than Her Majesty and she will know exactly the right moment to address the country."