Queen 'waiting for the right moment' to address the nation in unexpected speech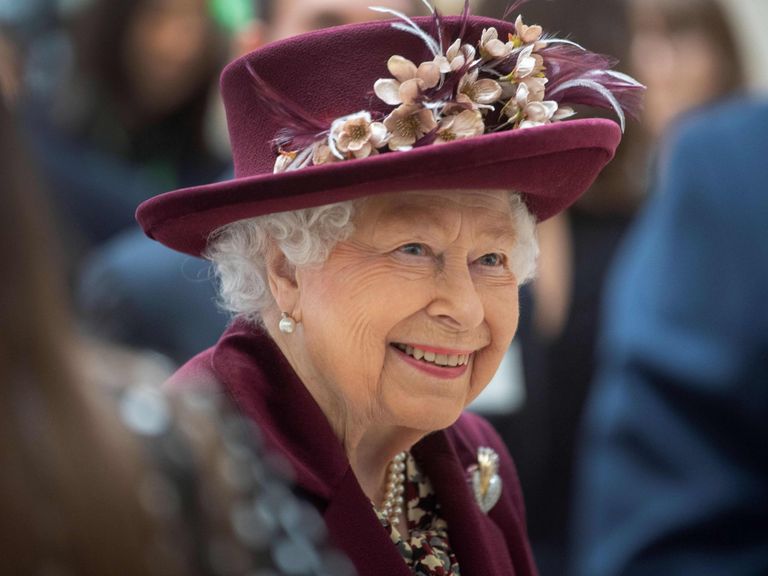 The Queen is said to be keen to address the nation in order to calm Britain's nerves surrounding the killer COVID-19 bug.
The 93-year-old monarch is waiting for the 'right moment' to give a speech in a bid to 'calm Britain's nerves'
The Queen is thought to be in talks with No 10 Downing Street via video link as she keeps up to speed on the latest Coronavirus news
Her majesty feels it needs to happen at a 'key moment in the crisis' in order to lift 'the nation's morale'
It follows royal news that the Duchess of York revealed sweet way she's supporting the NHS
Her Majesty The Queen is waiting for the right moment to boost the nation's morale in the wake of the spread of COVID-19.
The Queen, 93, is thought to have been in constant contact with No10 and has discussed a potential TV address in order to ease the anxiety felt by people – days after schools, theatres, pubs, clubs and restaurants were all forced to close their doors.
An insider said, "It has been agreed the address will happen at a key moment in the crisis and that it will be a hugely important way to lift the nation's morale.
"There is no one more experienced than Her Majesty and she will know exactly the right moment to address the country."
With an extreme level of uncertainty as families are forced to 'social distance' in order to reduce the spread of the virus – with no concrete advice as to when this period is set to end – the Queen could be a pillar of calm for the nation.
"Sadly, there are some very difficult times ahead. The country is going to be hurting. The voice of Her Majesty will provide calm reassurance that, ultimately, we will get through this."
The news comes after it was announced that the monarch and her husband, Prince Philip, are currently isolating at Windsor as they are deemed "at risk" if they develop the virus.
A doctor who spent seven years as part of the royal medical team suggested it's likely the couple are self-isolating in separate bedrooms.
Dr Anna Hemming, from The Cranley Clinic, told Tatler, "Clearly, members of the Royal Family are in high risk groups - not just over 70 but over 90 years old too.
"I believe the family will be talking daily with their medical team and taking all reasonable precautions, particularly for the Duke of Edinburgh who we are all aware is the most fragile member of the Royal Family."