Prince Charles and Camilla among the first royals to resume in-person duties - for a very special reason
The royal couple will be moving from Balmoral, where they have been isolating, to Clarence House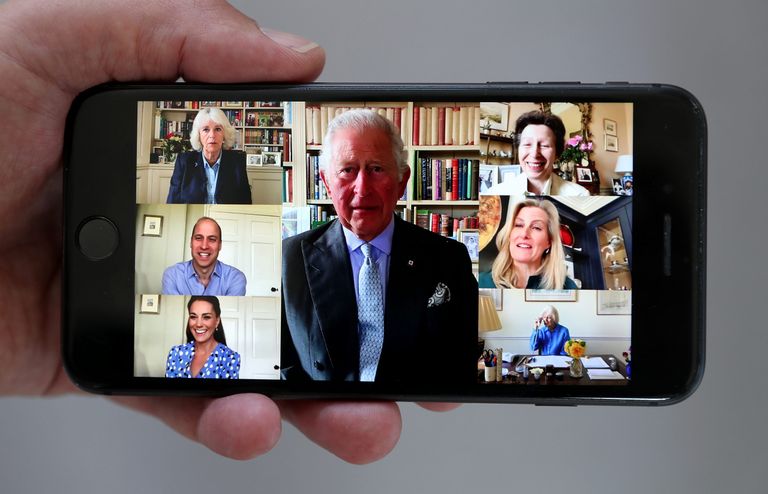 (Image credit: Getty Images)
Prince Charles and Camilla, Duchess of Cornwall, are set to be among the first royals to return to in-person duties next week.
Prince Charles, 71, and Camilla, 72, are set to welcome French President Emmanuel Macron on Thursday next week, signalling a return to in-person royal duties. Charles and his wife Camilla have been isolating in Scotland for almost three months, while Charles recovered after contracting Covid-19.
MORE:Princes Charles makes heartbreaking admission about his father Prince Philip
The couple will travel from Balmoral Castle to London where the special event will take place at Clarence House. It's a celebratory meeting, which will mark the 80th anniversary of General Charles de Gaulle's appeal to the French population to resist Germany's occupation of France during WW2. Mr Macron will reportedly be awarding London France's highest decoration - Legion d'Honneur.
Princess Anne, who is often called the 'hardest-working royal' due to the number of engagements she carries out annually, will be the first royal to return to work next week, with an in-person engagement scheduled to visit the Duke of Gloucester Barracks.
Like for many of us, it's not been easy for Prince Charles during the lockdown period. The heir to the British throne has previously opened up about how difficult it is not seeing his family.
MORE:Duchess Camilla reveals rare photos of grandchildren in new video
Responding to how he has been feeling while being disconnected from his family, he told Sky News, "Well it's terribly sad, let alone one's friends.
"But fortunately at least you can speak to them on telephones and occasionally do this sort of thing. But it isn't the same, is it? You really just want to give people a hug."