Prince Andrew reveals if he would ever remarry Fergie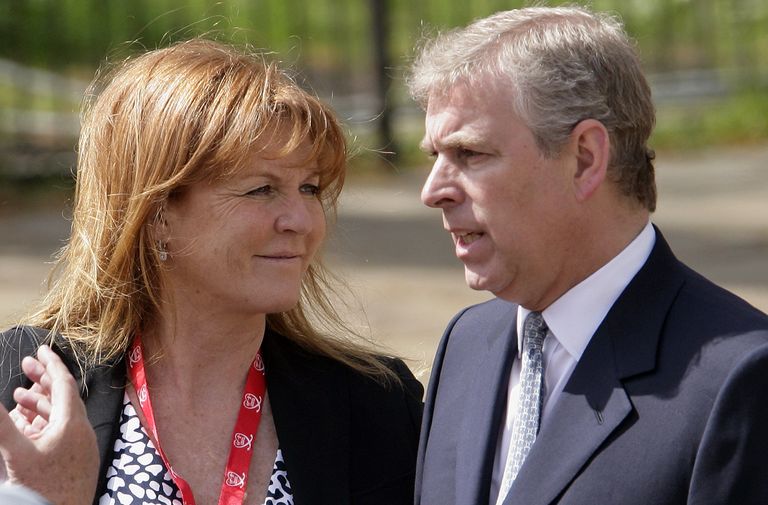 (Image credit: Getty)
Prince Andrew has revealed whether he would ever remarry ex-wife Sarah Ferguson.
Prince Andrew has opened up on whether on he would ever get back together with ex-wife Sarah Ferguson.
The royal pair tied the knot back in 1986 and in true royal style went all out with their extravagant nuptials at iconic London landmark Westminster Abbey.
However, fans were devastated 10 years later when the duo filed for divorce in 1996, confirming their split after a decade of marriage, during which time they welcomed daughters Princess Beatrice and Princess Eugenie.
These days though, the pair seem to be close friends, regularly seen out and about together and reportedly even still share their home at the Royal Lodge in Berkshire, sparking rumours of a possible marriage reconciliation between the two.
They were also seen enjoying the day together when their youngest daughter Princess Eugenie tied the knot last year.
And royal fans can't help but root for the duo to get back together, after all everyone loves a good love story – especially when it involves a prince.
Royal followers have even taken to Fergie's Instagram to beg for the couple to 're-marry please'.
Well, it turns out the couple have actually addressed the rumours about whether they will end up getting back together. And it doesn't look for those who are shipping these two…
According to a previous interview with the Daily Mail, Prince Andrew isn't keep to reunite with his ex-wife, saying that their relationship is better for it.
More: Why Prince Andrew's birthday is such a special date for Fergie
'We are both in a better place,' he said. 'It's because we are in a better place which is probably why we are able to remain such close friends.'
And it seems that the Duchess of York agrees with her ex-husband, as earlier this year a spokesperson of hers released a statement saying that the two of them 'remain good friends as they have been for many years, and nothing has changed.'