Why Prince Andrew's birthday is such a special date for Fergie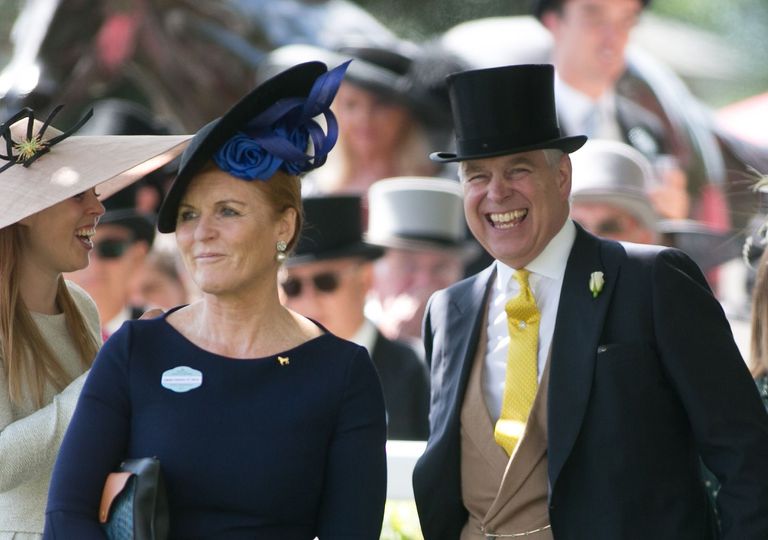 (Image credit: REX/Shutterstock)
By Amy Hunt
Today, Prince Andrew is celebrating his 59th birthday.
And the 19th February isn't just a special date for that reason. It actually holds important significance for Prince Andrew and Sarah Ferguson as a (former) couple, too.
While Fergie's family had long been friends with the royals, Sarah and Andrew first connected at Royal Ascot in 1985, where the soon-to-be Duchess had been invited by her friend, Princess Diana.
MORE:Prince Andrew & Sarah Ferguson: the history of their relationship
And just nine months after first meeting, the Prince chose a significant day to propose: his 26th birthday, on 19th February 1986.
He presented Sarah with a ruby engagement ring, to compliment her red locks, with ten diamonds around the outside. Andrew later revealed that he had designed the ring himself.
During the pair's engagement interview, the couple joked that it was a surprise Sarah had accepted the proposal.
Prince Andrew laughed, "I asked Sarah some weeks ago and Sarah said yes. Which surprised me.
"Here's a little anecdote for you – she said 'when you wake up tomorrow morning, you can tell me it's all a huge joke'. But I didn't."
Smiling, Fergie that commented, "I'm sitting here!"
Despite the tounge-in-cheek comments, its clear that Sarah was delighted with her exciting news, so it's likely that the 19th February will always be a special day for the Duchess of York, despite the fact that she and the Duke are no longer still together.
In fact, it's well known that despite their separation, Fergie and Andrew are still great friends, regularly spending time together at the Duke of York's home, Royal Lodge in Windsor.
MORE:Royal Lodge: A look inside Prince Andrew and Sarah Ferguson's Windsor family home
The pair also holiday together frequently, and Fergie isn't shy about sharing gushes messages about her former husband on her social media profiles.
It's likely that the Duke of York will be spending his birthday privately, rather than with any formal celebration.
But the Duchess of York and Princess Eugenie have made sure to publicly wish Prince Andrew a happy birthday, on their respective Instagram accounts.
Eugenie paid a particularly special tribute to her dad with a sweet message saying the family were 'so proud' of him, alongside some adorable family photos from over the years.
She wrote, 'Happy Birthday to you Papa...🎂🎁 we are so proud of you in everything you have achieved in your 59 years!! @hrhthedukeofyork #birthday #happybirthday #father'
Fergie also sent a lovely birthday message to her husband, alongside a rare, personal photo of the Duke looking relaxed against the backdrop of a sprawling garden.
Happy Birthday Prince Andrew!