Why Prince Andrew's birthday will be hit with a major change this year
It follows the royal's decision to step back from official duties.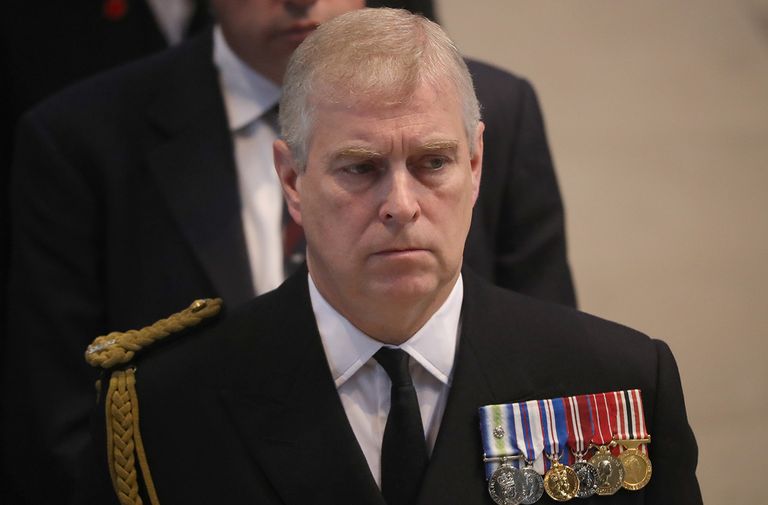 (Image credit: Getty)
Prince Andrew's birthday is set to be celebrated quite differently this year. The royal hit headlines with a controversial interview last year.
Prince Andrew's birthday is set to be celebrated a bit differently this year after a change to government policy.
The royal hit headlines back in the autumn with a controversial interview that he took part in.
In other royal news, the Queen's oldest grandson Peter Phillips has confirmed his split from wife Autumn after 12 years of marriage.
Prince Andrew's birthday is set to be hit with a major change this year.
The royal hit headlines back in November when he gave a controversial interview surrounding the Jeffrey Epstein scandal.
Prince Andrew gave an interview to BBC Newsnight as he addressed his link to the convicted sex offender.
MORE: Prince Andrew's interviewer Emily Maitlis reveals moment in the interview that 'changed everything'
The 'car crash' interview saw the royal deny claims that he had forced accuser Virginia Giuffre (then Virginia Roberts) to have sexual relations with him when she was just 17 years old.
Following the backlash that the Prince was hit with, he went on to step back from royal duties just days later, taking himself out of the spotlight.
And now it has been revealed that a major change in protocol will be implemented for the Duke of York's upcoming 60th birthday, which will take place on the 19th February.
https://www.youtube.com/watch?v=AKQi3wzNFGQ&feature=youtu.be
British councils have been informed that they will no longer need to fly flags for royals' birthdays.
According to The Guardian, government officials were considering changing the policy in "changing circumstances, such as when members of the royal family step back from their duties".
This would include the Prince, as he stood down from royal duties back in November, and could also even affect the Duke and Duchess of Sussex now that they have stepped back as senior royals.
MORE: Princess Eugenie breaks Instagram silence since Prince Andrew stepped down with emotional post
The Government then revealed that there is now "no requirement to fly flags on the 19th February following the decision by the Duke of York to step back from public duties for the foreseeable future".
There's no word on if or when the Prince will return to public duties yet, and he is also expected to defer his military promotion, which originally would have implemented on his 60th birthday.