Meghan Markle's Suits co-star DB Woodside says the royals owe the duchess an apology
The actor has praised the Duchess of Sussex, describing his former co-star as "strong and resilient"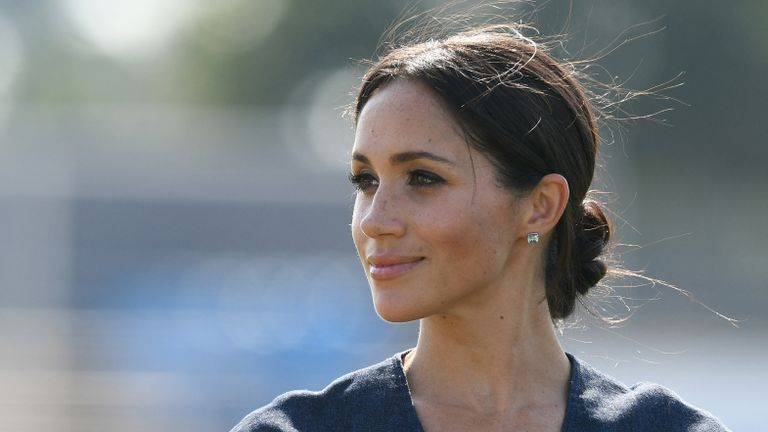 (Image credit: Anwar Hussein / Contributor via Getty)
Actor DB Woodside, who starred in Suits alongside Meghan Markle, has insisted that the Duchess of Sussex is owed a big apology.
Meghan Markle's former Suits co-star DB Woodside has said she deserves an apology from the royals
The Duchess of Sussex starred in the legal drama for seven seasons between 2011 and 2017
The actor made the comments in a new interview with Entertainment Tonight after Meghan and Harry's interview with Oprah Winfrey.
During the interview, Meghan shared some of her experiences during her time within the family, including the lack of support she received when she expressed she was having suicidal thoughts.
The Duchess of Sussex also revealed a member of the family had expressed concerns about Archie's skin color before he was born.
In the exclusive interview with ET, the actor described his former co-star as "strong and resilient" and said those involved needed to apologize to Meghan.
"It seems to me there are people who are setting her up to be the fall person," he told the publication. "There's people who are setting her up to blame her for something. And listen, every single one of us as human beings, we've had bad days. Maybe we've sent not the best email.
"Who cares about that? Give me a break. Every single one of us has left a message that we might think, 'Oh, I was crabby that day.' Every single one of us."
The comments come after Buckingham Palace says it is investigating a bullying claim against the duchess – something Meghan is deeply saddened by. A spokesperson told Entertainment Tonight that the claim is "calculated smear campaign based on misleading and harmful misinformation."
"It just seems to me, these people are really reaching for any little thing that they can reach for," Woodside added. "And all I have to say is that she's one of the most incredible human beings that I've ever had the pleasure of working with.
"She's incredibly smart and generous and kind and lovely and thoughtful. I mean, I can go on and on and on. So I wish her nothing but the best. And I just hope people over in Britain, excuse my French, leave her the f**k alone."
"The thing about [Meghan] is she's strong and she's resilient," he continued. "And if they think that this kind of stuff is going to knock her off her game for very long, they picked the wrong woman to mess with.
"She is the wrong woman to mess with. They need to back up, back off, apologize because she's not the one."