Kate Middleton's new photo of George, Charlotte and Louis has sparked some big confusion
Kate Middleton's new photo of George, Charlotte and Louis left royal fans rather confused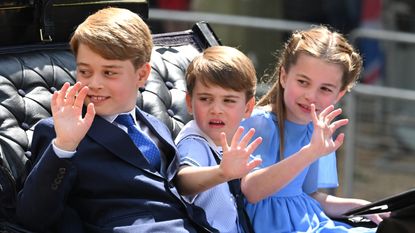 (Image credit: Getty Images)
Kate Middleton's new photo of George, Charlotte and Louis shared to mark Mother's Day in the UK has sparked some serious confusion among royal fans.
Kate Middleton and Prince William released some sweet images of the Princess of Wales with her children, Prince George, Princess Charlotte and Prince Louis, to mark Mother's Day.
The charming snaps, posted on the Prince and Princess of Wales's official Instagram account left followers cooing over the sweet little ones - however some were bewildered by one detail in particular.
---
In the touching social media upload, Kate Middleton can be seen with her and Prince William's brood of three, perching in the branches of a tree and beaming at the camera.
Kate combined vintage and contemporary with a Boden blouse and jeans as well as her go-to Superga plimsols for the casual shoot with the kids, with the photos simply being captioned, "Happy Mother's Day from our family to yours ❤️"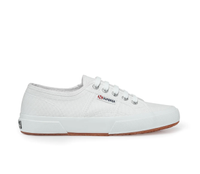 2750 Cotu Classic Sneakers in White Canvas, $69 (£65) | Superga
Kate Middleton's favorite Superga sneakers are the ultimate spring and summer shoe for easy styling and versatile wear - team with jeans and a white blouse, a flowing maxi dress or a pair of smart trousers and a chic blazer to add a K Mid touch to your spring and summer outfits.
Plenty of royal fans took to the Instagram comment section to point out just how adorable the Wales kids, who moved with Kate and William to Adelaide Cottage near Windsor Castle last year, look with their mom.
"It is so clear to see through the pictures how wonderful and doting mum you are," one wrote, while another added, "I am soo grateful you let is peek into your family's moments!"
However, other commenters from outside of the UK were a little thrown off by the social media post, pointing out that Mother's Day falls on a different date in the US and elsewhere in Europe.
One follower joked, "Every man in America just panicked for a moment," while another agreed, "I just panicked a little here in America."
One more fan asked, "Why is this saying happy Mother's Day?"
"Every year this gives me a heart attack in America," a fourth joked, while royal fans from the likes of Italy, Spain and Portugal pointed out that it was Father's Day for them.
Some clued up commenters kindly explained that while Mother's Day falls in May for those in the USA, it was celebrated on March 19th for Brits this year.
The second photo in the two-picture upload on the Wales family's official Instagram is a super cute photograph of Kate with her youngest son, Prince Louis.
The shot shows Princess Catherine cradling little Louis, holding his hand and gazing down at him with a grin.
Prince Louis stole the show with his hilarious moments at the Jubilee celebrations last summer, stealing the hearts of spectators around the world.
Kate recently opened up about Louis' spritely nature, revealing that he asks to run around outside when he gets home from school to let off steam.
During a visit to a rehabilitation center in Wales earlier this month, Kate revealed, "Louis comes homes and says, 'I need to get my energy out!'"